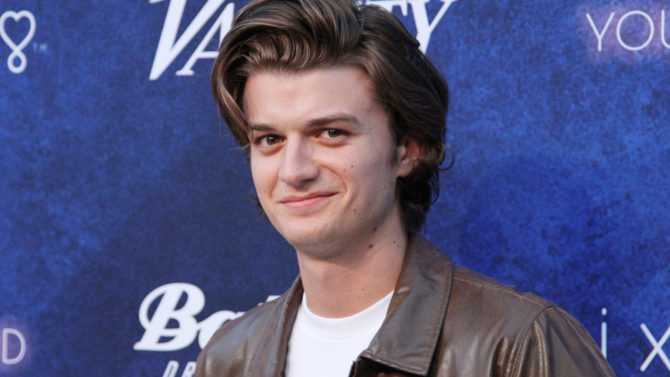 Joe Keery is a relatively new name on the Hollywood scene, but with his portrayal of '80s cool guy Steve Harrington on the Netflix hit Stranger Things he's definitely a hot young Hollywood actor to keep your eye on. Keery spoke to Variety Latino at Variety's Power of Young Hollywood party on Tuesday night about his breakout role in the drama series and how he channeled an era he wasn't familiar with.
"It was like the best experience ever," Keery told Variety Latino. "I love the show and I loved the script from the moment I read it. The Duffer brothers are unbelievable writers and fantastic directors. The whole team—they're like a dream team— were so great. Working on the show didn't feel like work at all. It was very enjoyable."
One of the highlights for Keery was working with Winona Ryder on the series.
"She's unbelievable," he exclaimed. "She's legendary for a reason. She's an unbelievable actress. She's very curious and asks a lot of questions on set. She was very collaborative with everybody. She's great!"
Even though Keery didn't mention what year he was born, it's a safe bet he wasn't around in the '80s when films like The Shining and Friday the 13th were all the rage. So ahead of shooting, he familiarized himself with many of the era's most popular titles.
"I saw many of Tom Cruise's movies. I'm a huge fan of The Goonies, E.T., and Poltergeist. I also watched a lot of John Hughes movies too because the teen storyline has a very John Hughes vibe."
Much like the rest of us, Keery is waiting to hear whether or not the streaming service will give the show another season. Although he says he has heard nothing, he's extremely hopeful he'll have the chance to travel back in time again to be a part of this special project again.