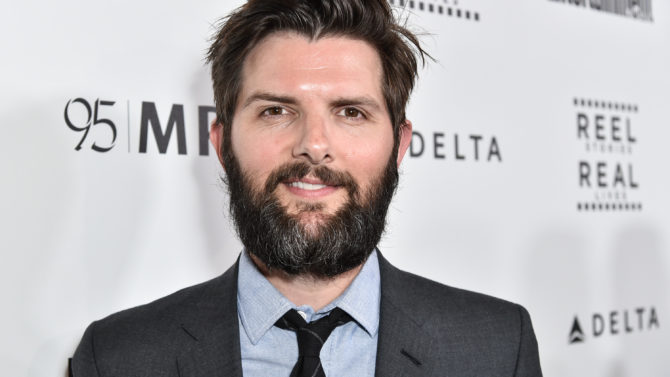 Will Kristen Bell tell Adam Scott to go "fork himself?" Chances are about 50/50 now that it's been announced that the My Blind Brother star will be guest starring on the NBC comedy The Good Place. According to Entertainment Weekly who broke the news, you'll see the 43-year-old in the October 27 episode entitled, "Most Improved Player." Details of his role are not currently available but the episode description is as follows: "Michael (Ted Danson) has a private meeting with Eleanor (Bell). Meanwhile, Chidi (William Jackson Harper), who has been harboring a secret, contemplates what to do."
If you've been watching the freshman comedy on Thursday night, Eleanor discovered early on in the series that she doesn't belong in "the good place". Ever since her arrival, things have been going wrong in the Michael-created world. After a sinkhole appeared, the architect asked for Eleanor's help in finding out what's going wrong. Thus far, Michael has convinced himself that he is the problem and reason for all the issues so he decides to retire. But by the end of the latest episode that aired on October 21, a reluctant Eleanor comes clean.
Tune-in to an all-new episode of The Good Life on Thursday night to find out Scott's role and what happens next.