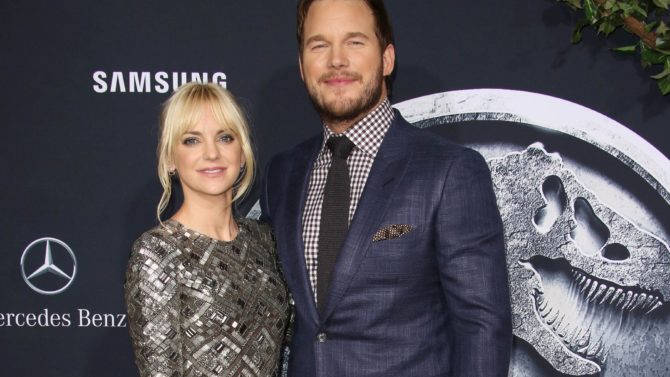 If Chris Pratt and Anna Faris are one of your favorite celebrity couples, we have some big news! A representative for Warner Bros. confirmed to Variety Latino that Pratt will be guest starring on Faris' CBS comedy Mom and he'll be playing her love interest. According to Entertainment Weekly who broke the news on Friday, Pratt is set to play the role of Nick, a horseback riding instructor who is not only charming but also off limits. Since he's playing her love interest, it's a pretty good guess Faris' character Christy won't be stopped by his aunt Marjorie (Mimi Kennedy). You go girl!
It's surprising Pratt, who's been busy shooting another installment of both Guardians of the Galaxy and Jurrasic Park, found time to share the screen with his wife of seven years. But after spending some time apart working on their respective projects, it might be a nice change to spend some time on the same show and as a couple no less. Maybe Pratt will have so much fun he'll stick around for more than one episode?
Mom returns to CBS for its fourth season on October 27 at 9pm, but sadly you won't see Pratt's episode until 2017.