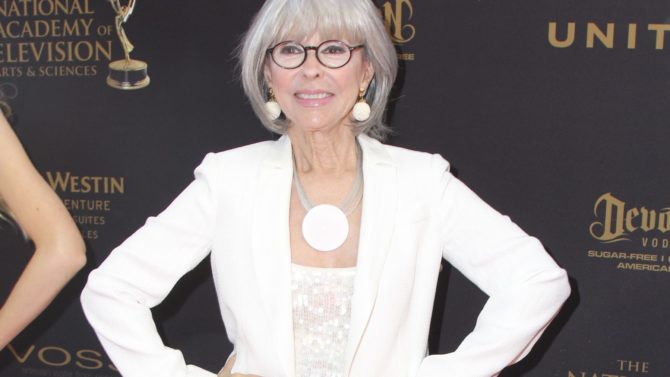 Rita Morena will be joined on stage by Justina Machado during the "A Live Read: One Day at a Time" panel discussion, taking place on Saturday, June 25 during the 17th annual National Association of Latino Independent Producers (NALIP) Media Summit. The duo will open the panel with a scene reading from their upcoming Netflix show, One Day at a Time. They will then be joined by series executive producer and co-showrunner Gloria Calderón Kellett and Variety Latino editor Yoselín Acevedo for a discussion.
The Netflix comedy is a reimagining of the 1970's and 1980's series of the same name that starred Bonnie Franklin, Valerie Bertinelli, and Mackenzie Phillips. The new show spotlights three generations of a Cuban-American family living together under the same roof.
"I'm honored to be a part of this year's media summit and look forward to representing One Day at a Time as the project is reflective of the huge advancements Latino creators are continuing to make, both in front and behind the camera," said Moreno.
"I never knew greater talent or had a better time than I'm having now with this cast," said Norman Lear, who developed the original series, and serves as an executive producer of the Netflix series.
This panel will take place during the Keynote Luncheon, which will be held at the Dolby Ballroom, Salon 1 & 2.
For more information, visit NalipMediaSummit.com.