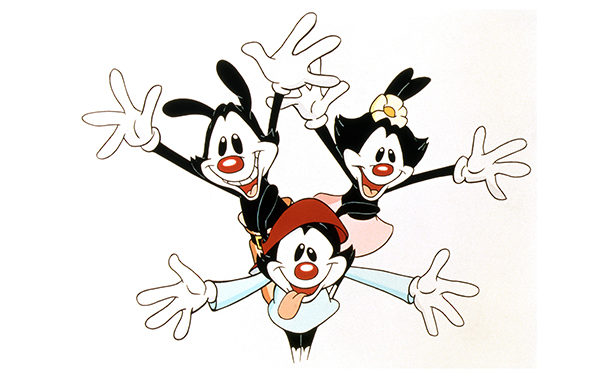 The Animaniacs are getting back together and setting out on tour.
Rob Paulsen, the voice of Yakko, revealed to The New York Times that he and Jess Harnell (Wakko) and Tress MacNeille (Dot) will go on tour this summer to perform some of the show's classic tunes.
Paulsen previously reunited with Harnell and MacNeille in 2014 to perform the Animaniacs theme song. The new tour will include an updated version of  "Yakko's World," a song where Yakko attempts to list every nation in the world. The song was originally written before the dissolution of the Soviet Union in 1991 and its been highly criticized for omitting some countries and including names of lands that are not countries.  
The Warner Bros. cartoon ran from 1993 to 1998 and spawned the also-popular Pinky and the Brain. Animaniacs is now available to stream on Netflix.
Tour dates for the show will be announced at a later time.