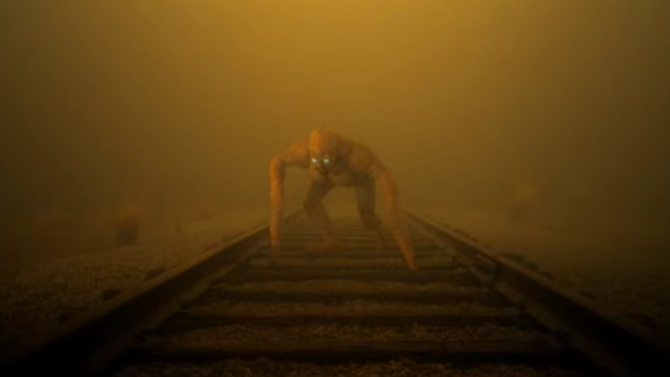 The new teaser trailer for season six of American Horror Story is short yet scary enough to get anyone's attention. The clip, eerily titled "The Mist," is fifteen seconds long and shows a weird creature climbing up the stairs ready to eat or attack someone or something. There's no telling if this thing is even a real bad guy coming to attack when the show returns or if it's another pretend teaser from the network who is working hard to keep the plot of the new season a secret.
"They made many more trailers than you've actually seen for hypothetical seasons of American Horror Story, different genres," FX CEO John Landgraf said during TCA. "They're really fun and funny and artfully made. One of them is accurate. The others are all misdirects. We're just having fun with it. All I can say is there is a theme, a setting, a place and time but we're not going to reveal it."
Check out the trailer below:
Although this trailer could be another fake, one bit of true news is that Sarah Paulson is confirmed to return as of Tuesday. She made an appearance at the TCA presentation and remained tight-lipped about who she would play.
American Horror Story premieres on September 14 only on FX.