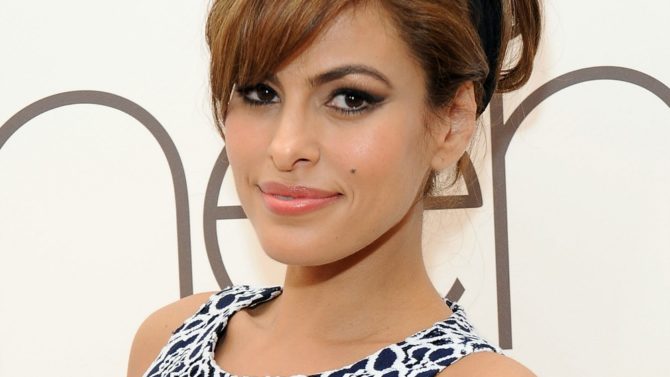 Ya era hora que Eva Mendes admitiera lo que todos sabemos: que su amorcito Ryan Gosling es lo máximo.
Mendes no paró de sonreír cuando una reportera le preguntó sobre su nuevo proyecto titulado "How to Catch a Monster," dirigida por Gosling.
"Es básicamente un cuento de fantasía muy oscuro," dijo Mendes durante un evento promoviendo su nueva línea de ropa con New York & Co. "Yo interpreto a una mujer llamada Cat. Es una película muy linda."
Pero cuando le preguntaron sobre cómo es trabajar con Gosling, Mendes sólo pudo decir, "¡él es el mejor! ¡El mejor!"
Obvioooo….
Christina Hendricks y Saoirse Ronan también son parte del elenco de "How to Catch a Monster," sobre una madre soltera que desciende a un mundo muy oscuro con su hijo. Esta será la primera película de Gosling como director.
"Realmente creó un ambiente muy hermoso, colaborativo y creativo," agregó Mendes sobre su novio. "[Pero] sé que soy parcial."
Parcial o no parcial, una cosa sí es: ¡suertuda! Y una mujer con mucho estilo y elegancia. La actriz orgullosamente cuenta que le enorgullece la idea de poder vestir a mujeres reales con una colección accesible. Y lo mejor de todo es que hay tamaños para todas — desde la talla cero al 18, con precios desde $55 por pantalones y $80 por un vestido.
Miren a Eva en este video hablando sobre so nueva colección: