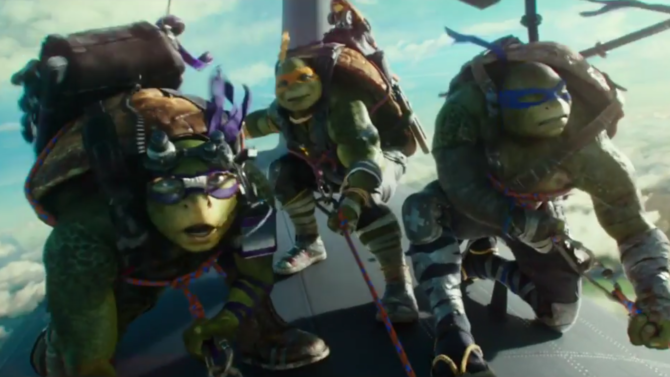 Este viernes, Paramount Pictures estrenó el último tráiler de la esperada cinta Teenage Mutant Ninja Turtles: Out of the Shadows, película que verá a las tortugas más famosas del mundo luchando en contra de nuevos enemigos.
En esta ocasión, estos divertidos personajes tendrán que enfrentarse a uno de los villanos más recordados de la clásica versión animada de TV: el terrible Krang. Este nuevo tráiler ofrece un vistazo más amplio a este peligroso enemigo que quiere destruir a las tortugas ninjas.
Aquí te dejamos con el nuevo y último avance promocional de Teenage Mutant Ninja Turtles: Out of the Shadows, antes de su estreno en cines el próximo 3 de junio.
Como es costumbre, el tráiler está repleto de acción, persecuciones y el clásico e inigualable humor de Mikey. Los chicos malos Bebop y Rocksteady también aparecerán en esta segunda entrega que estará dirigida por Dave Green.
Fred Armisen será el encargado de darle vida a Krang, mientras que Gary Anthony Williams y Stephen "Seamus" Farrelly prestarán sus voces para Bebop y Rocksteady.
Megan Fox, Will Arnett, Laura Linney, Johnny Knoxville y Stephen Amell de Arrow también actuarán en esta esperada película.