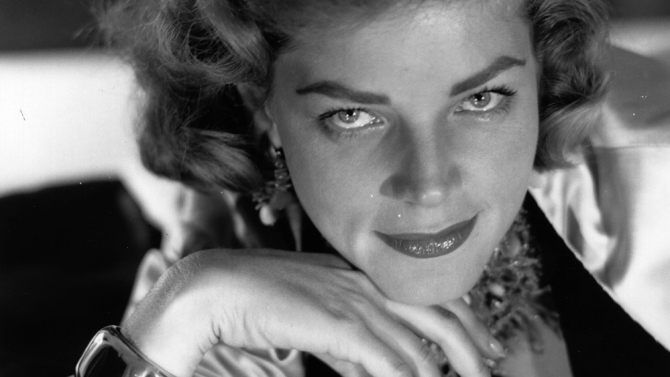 Lauren Bacall, una de las actrices más sensuales durante la Era de Oro en Hollywood, murió el martes 12 de agosto en su casa de un presunto derrame cerebrovascular. Tenia 89 años.
Bacall se convirtió en una estrella gracias a su debut memorable en la película "To Have and Have Not" con Humphrey Bogart. La actriz, de tan sólo 19 años, impresionó al público y a su coprotagonista.
Bogart, quien tenía 44 años cuando conoció a Bacall, se casó con la actriz meses después de haber trabajado juntos. Tras el éxito de "To Have and Have Not," trabajaron juntos en tres otras películas, "The Big Sleep," "Dark Passage" y "Key Largo."
Los dos permanecieron casados por los próximos 12 años, hasta la muerte inesperada de Bogart en 1956.
La noticia de la muerte de Bacall fue confirmada esta tarde vía la cuenta oficial de Twitter de la familia Bogart:
Veinte años después de la muerte de Bogart, Bacall finalmente regresó al escenario en la comedia "Cactus Flower" y luego obtuvo dos Tonys por su trabajo en los musicales "Applause" y luego, "Woman of the Year."
En 1997, Bacall fue nominada al Oscar por su trabajo en "The Mirror Has Two Faces," donde interpretó la madre de Barbra Streisand.
VER TAMBIÉN: Robin Williams muere a los 63 años

Según reporta Variety, Bacall tenía una ambición enorme que comenzó cuando era una estudiante en la secundaria Julia Richman High School en Manhattan, Nueva York, de la cual se graduó a los 15 años. Luego, Bacall estudió actuación y baile en la Academia Americana de Artes Dramáticas, donde permaneció solamente un semestre.
Sus otras películas exitosas incluyeron "How to Marry a Millionaire" con Marilyn Monroe y Betty Grable y "Woman's World."
Bacall es sobrevivida por sus dos hijos con Bogart, Stephen y Leslie, y su hijo con Jason Robards Jr., Sam Robards.
Descansa en Paz, Lauren Bacall.