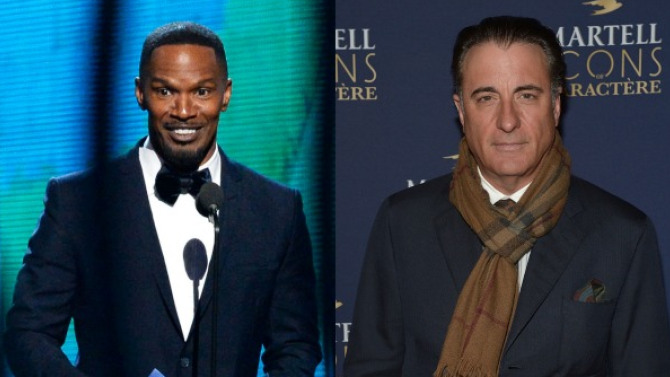 ¡Llegó el día!
Este viernes 21 de marzo a las 10:30 a.m. en punto hora del este, Variety Latino te trae un livestream (video en vivo) de la primera ceremonia del nuevo paseo de la fama de Miami, el Official Miami Walk of Fame, donde se celebra la inducción de la película animada "Rio 2," y a dos de sus superestrellas: Jamie Foxx y Andy Garcia.
El Walk of Fame de Miami, situado en el Bayside Marketplace, es, al igual que el famoso e histórico paseo de la fama de Hollywood, un lugar donde se reconoce a las más grandes estrellas del mundo del cine, television, teatro, deportes, música, y más. Los honrados fueron escogidos por un comité de selección compuesto de gente dentro de la industria del entretenimiento y los galardonados tendrán sus propias ceremonias de inducción. Las estrellas en sí son disenãdas por el artista Romero Britto.
VER TAMBIEN: Variety Latino hará el livestream del primer Miami Walk of Fame
Hace perfecto sentido tener esta ceremonia en Miami, donde hay tanto talento, entre ellos Andy Garcia, quien ha contribuído mucho al arte y la cultura de la ciudad, y Jamie Foxx, quien ya lleva algún tiempo viviendo en MIA y es muy querido allí.
Por otra parte, la película "Rio 2″ refleja ese aspecto multi-cultural único de Miami, que por cierto es una de las ciudades preferidas de los turistas brasileros. El mismo director de la película, Carlos Saldanha, es brasilero.
Podrás ver el video en vivo aquí mismo en esta página de Variety Latino. Y si no lo alcanzas a ver en vivo, no te preocupes, te tendremos una grabación de toda la ceremonia.