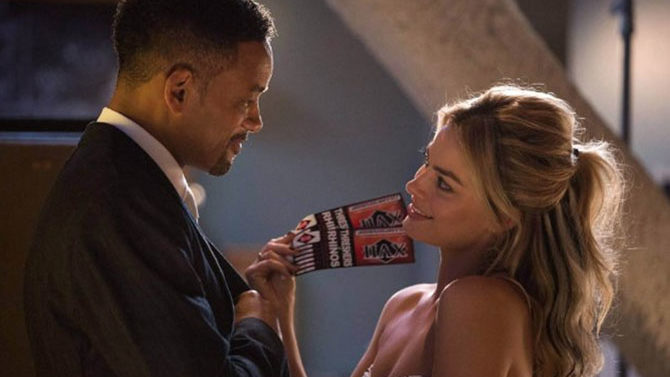 Llegó el trailer de la nueva cinta que junta a Will Smith y a la guapa de Margot Robbie, a quien habíamos visto antes en "The Wolf of The Wall Street"
La película sigue a un estafador experimentado llamado Nicky Spurgeon, interpretado por, Smith quien se involucra con una chica (Robbie) y él le enseña sus trucos hasta que se da cuenta que la joven sabe demasiado.
Tres años más tarde se reencuentra con su ex novia quien ahora está transformada en una femme fatal. Ambos se vuelven a ver en Buenos Aires, Argentina y estarán involucrados en el mismo negocio.
En el trailer podemos ver la relación entre ambos, la cuál ¡es muy sexy! y no sabemos cómo terminará.
La película fue filmada en New Orleans y Buenos Aires y está dirigida por Glenn Ficarra y John Requa. En el elenco también participan actores como Rodrigo Santoro y Gerald McRaney, entre otros.
La película se estrenará el 27 de febrero de 2015.
¿Qué te parece?