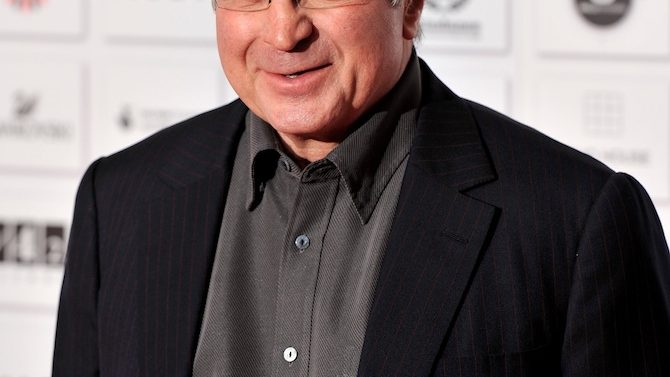 El actor británico Bob Hoskins ha muerto a los 71 años, su representante ha confirmado a los medios.
Hoskins falleció ayer martes 29 de abril, despues de sufrir de un caso serio de pneumonia. Pero los problemas de salud lo tenían delicado desde agosto del 2012, cuando anunció su retiro de Hollywood debido a un caso de Parkinson's. Su última participación en una película fue ese mismo año, en "Snow White and the Huntsman."
Mejor conocido por su papel como el detective Eddie Valiant en el clásico "Who Framed Roger Rabbit?" de 1988, Hoskins fue un actor muy querido en Inglaterra, con una carrera que duró más de 30 años.
Obtuvo una nominación al Oscar en 1987 por su participación en la película "Mona Lisa." También participó en películas como "Mermaids," "Hook," y la adaptación del video juego "Super Mario Bros." El público latino se acuerda de él como el jefe generoso de Jennifer Lopez en "Maid in Manhattan" del 2002.
"Estamos devastados por la pérdida de nuestro querido Bob. Bob murió en paz en el hospital anoche rodeado de su familia, después de su batalla con pneumonia," dijo un comunicado difundido por la familia de Hoskins. "Les pedimos que respeten nuestra privacidad durante este tiempo y gracias por sus mensajes de amor y apoyo."
Le sobrevive su esposa Linda Banwell, y sus cuatro hijos.
¡Descansa en paz, Bob!