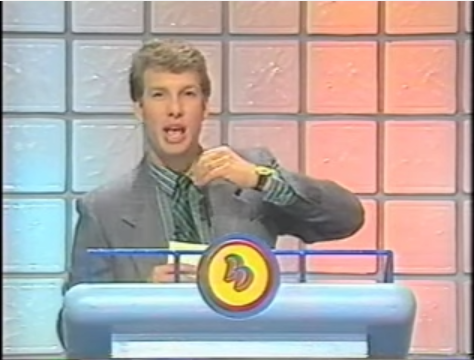 La cadena Nickelodeon ha decidido celebrar su aniversario número 30 reviviendo el show de juegos Double Dare junto a su presentador original Marc Summers, pero solo por una noche.
Durante el evento de Comic-Con que se celebrará en la ciudad californiana de San Diego, el popular show de los años 80 y 90 celebrará una edición en vivo. Y todos esperan que no falte la baba verde que dominaba el programa juvenil.
"Treinta años más tarde, la gente aún me para en la calle y me dice que jugar Double Dare era una de las cosas que soñaba hacer cuando crecía", dijo Summers, quien después de 16 años volverá al set del show.
El 22 de julio unos afortunados fans tendrán la oportunidad de concursar como el equipo azul y otros como el rojo en algunas de las clásicas categorías "Down the Hatch", el "Wringer", el "Human Hamster Wheel", y "Double Dare Nose".
El evento especial se transmitirá en vivo por el Facebook del canal The Splat, que daba nombre al bloque de programación de Nickelodeon.
El próximo 6 de octubre el programa celebra sus 30 años y el show que estuvo al aire de 1986 a 1993, en su edición original. Más tarde se crearon las ediciones Family Double Dare y Double Dare 2000.