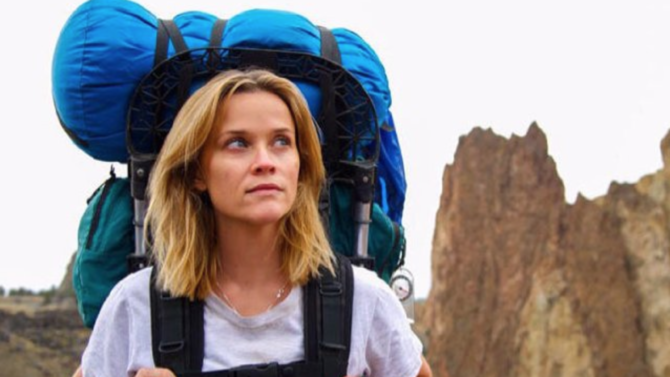 Reese Witherspoon no ha ganado un Oscar desde 2006 pero "Wild" podría cambiar eso.
Ayer salió a la luz el trailer de la nueva película de Witherspoon donde hará el papel de Cheryl Strayed una mujer que era adicta a la heroína y ahora busca encontrarse y lograr perdonarse a si misma.
Del trailer podemos concluir que Cheryl intenta reconectarse con la naturaleza y quiere dejar atrás lo que parece ser una vida turbulenta, como problemas con su madre, su pareja y las drogas.
Para eso embarcará en una aventura donde escalará montañas y caminará por más de 1,000 millas, pero su viaje no será uno fácil pues ahí también enfrentará retos.

VER TAMBIÉN: Angelina Jolie inspira con trailer de "Unbroken"
La película fue basada en el libro "Wild: From Lost to Found on the Pacific Crest Trail" escrito por la autora Cheryl Strayed.
"Wild" llega a cines el 5 de diciembre pero la emoción por ver a Reese en un personaje muy diferente a los que estamos acostumbrados verla últimamente – ya que se había alejado del genero de drama.
VER TAMBIÉN: Sofía Vergara y Reese Witherspoon en "Don't Mess With Texas"
No tenemos duda que con este papel Reese se postula para ser una candidata merecedora de un Oscar.
La actriz acudió a su página de Facebook para decir: "Estoy muy orgullosa de compartir con ustedes el nuevo trailer de #Wild hoy. Hago el papel de Cheryl Strayed y les aviso que fue llamada 'Wild' por algo".