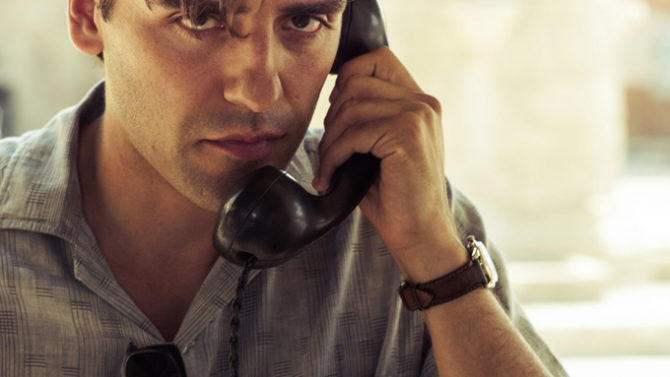 El próximo proyecto del cubano-guatemalteco Oscar Isaac, "Two Faces of January," debutó ayer en el festival internacional de San Francisco, y ahora les tenemos el primer look de la película.
Oscar Isaac, quien ganó mucho aprecio por críticos el año pasado por su trabajo en "Inside Llewyn Davis" de los hermanos Coen, regresa en un drama al lado de Viggo Mortensen y Kirsten Dunst.
Dirigida por Hossein Amini, quien hace su debut con "Two Faces of January," es mejor conocido como uno de los guionistas más exitosos gracias a las películas  "Drive," "Snow White and the Huntsman" y "47 Ronin."
El trama se lleva acabo en 1962 y sigue a una pareja americana llamada Chester (Mortensen) y Colette (Dunst) quienes se hacen amigos con Rydal (Isaac), un griego-americano trabajando en Grecia como un guía de turistas. Pero, la cosa se pone súper interesante cuando los tres se ven involucrados en la muerte de un oficial.
En el clip, vemos  a Isaac en acción, hablando con un grupo de turistas (todas mujeres, obvio) sobre la historia del griego Teseo mientras que Mortensen y Dunst analizan la arquitectura del Partenón.
Aquí les tenemos algunas imágenes: