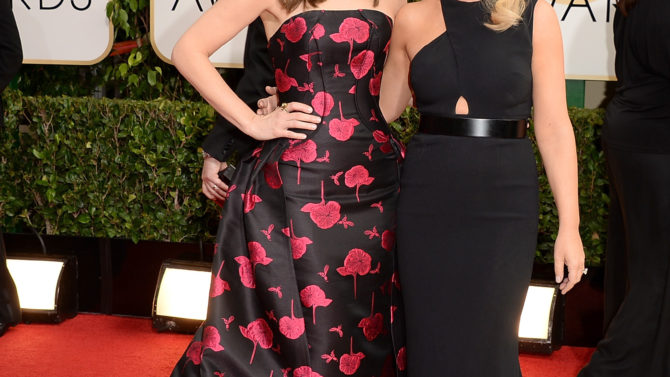 Amy Poehler y Tina Fey de nuevo juntas, esta vez en la pantalla grande.
Poehler y Fey protagonizarán "The Nest" donde personifican a dos hermanas que se reúnen en la casa de sus papás donde armarán una tremenda fiesta.
VER TAMBIEN: Tina Fey será la estrella y productora de "The Taliban Shuffle"
Pero no será la primera vez que las anfitrionas de los Golden Globes trabajen juntas, de hecho ya han colaborado varias veces.
Ambas participaron en "Saturday Night Live" por muchos años y en el 2008, protagonizaron la comedia "Baby Mama."
Y es que la buena química entre Fey y Poehler en el escenario las llevó a firmar un contrato de dos años para ser las próximas presentadoras en la ceremonia de los Golden Globes.
En enero, la ceremonia fue vista por más de 20 millones de personas, la audiencia más alta desde hace 10 años.
Poehler continúa con su serie de televisión "Parks and Recreation" y su película más reciente fue "They Came Together" la cual tuvo su premiere en el festival "Sundance."
VER TAMBIEN: Michelle Obama: Invitada especial de "Parks and Recreation"
Jason Moore ("Pitch Perfect") será el encargado de dirigir a estas dos comediantes en "The Nest."
Tina Fey será productora de la película y Poheler también estará en el equipo de producción.