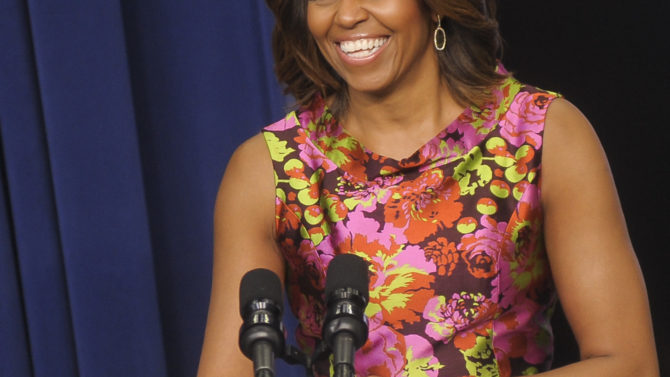 La Primera Dama será la invitada especial de la sexta temporada del programa "Parks and Recreation."
Michelle Obama hará un breve cameo en el último episodio titulado "Moving Up," que saldrá al aire el jueves 24 de abril. El evento se grabó el 25 de febrero en un parque y área de recreación de Miami.
La Primera Dama se encontraba allí para promover su campaña, "Let's Move," que este año celebra su cuarto aniversario y estará viajando a varias ciudades de los Estados Unidos.
Hace unos días, la Primera Dama fue invitada especial de Jimmy Fallon en "The Tonight Show," divirtiéndose mucho como parte del famoso sketch "Ew!" con Will Ferrell y Fallon.
Y no solamente la hemos visto en esos programas — también ha participado recientement en programas como "Sesame Street" y en el programa de Nickelodeon "iCarly." Claro, siempre encontrando la manera de promover la salud y su campaña "Let's Move."
La Primera Dama no es la única figura política que hemos visto en "Parks and Rec," otros invitados incluyen a Newt Gingrich, el Vice Presidente Joe Biden, los Senadores John McCain, Barbara Boxer y Olympia Snowe.