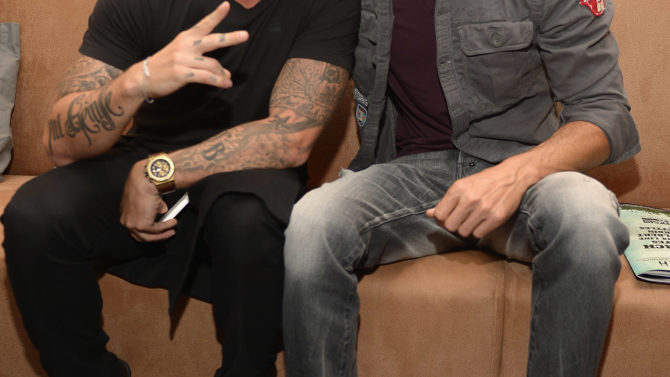 Enrique Iglesias y Pitbull tienen un invitado especial en su gira por Estados Unidos: ¡J Balvin!
El cantante colombiano será el encargado de abrir los conciertos durante la gira nacional, la cual empieza este otoño.
Y como buenos compañeros, Enrique y Pitbull ya le dieron la bienvenida al reggaetonero …
Enrique compartió una foto en Instagram en la cual dijo, "Estoy emocionado de anunciar que J Balvin se va de gira conmigo y con Pitbull."
VER TAMBIEN: Enrique Iglesias lleno de mucho "Sex & Love"
Pitbull, por su parte, sólo tuiteó su famosa expresión, "Dale."
J Balvin retuiteó la foto y dijo, "Esto es oficial y un gran sueño, estaremos en la gira más grande del año en Estados Unidos junto a Enrique y Pitbull!!!"
Aparte de que su "sueño" se le esté cumpliendo, J Balvin tiene más razones para celebrar. Su canción "6am" alcanzó la posición número tres en Latin Airplay, mientras el video ya alcanzó más de 7 millones de visitas en Youtube.

VER TAMBIEN: Pitbull presenta su nuevo sencillo "Wild Wild Love" con G.R.L
También su nuevo lanzamiento "La Venganza" del álbum "La Familia" es destacada en iTunes como "Latin Single of the Week" y los fans la podrán conseguir gratis.
Atentos a las fechas de los conciertos donde podrán ver a estos tres grandes en el escenario.