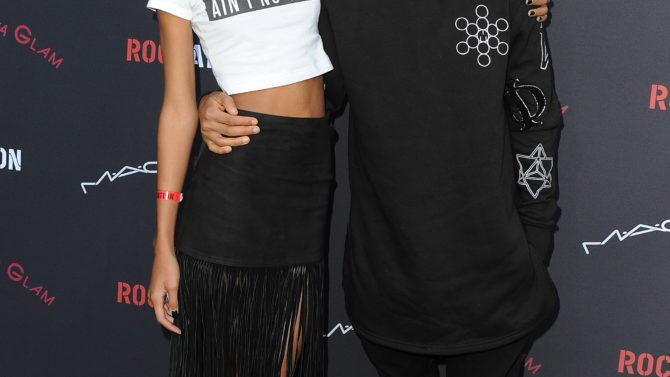 Los hijos de Will Smith y Jada Pinkett Smith no se parecen en nada a los jóvenes adolescentes que estamos acostumbrados a escuchar.
Así es porque los hermanos Jaden y Willow dieron una entrevista con la T Magazine del The New York Times y todos quedaron sorprendidos con lo "filosóficas" de las respuestas de estos chicos de 16 y 14 años respectivamente.
Cuando fueron preguntados sobre el libro que estaban leyendo, no crean que estos chicos se conforman con historias de vampiros o zombis, Willow dijo que leía Quantum physics de Osho, mientras que su hermano disfrutaba con "The Ancient Secret of the Flower of Life" unos textos filosóficos antiguos.
¿Mmm?
Pero la entrevista también era bastante, intelectual por así decirlo, la segunda pregunta fue: "Tengo curiosidad acerca de su experiencia del tiempo. ¿Sientes que la vida se está moviendo muy rápido? ¿Es la música una forma de especie de darle la vuelta y reflexionar sobre ella?"
Ante esta intrincada pregunta más allá de quedarse en blanco, Willow dijo "Quiero decir, el tiempo para mí puedo hacer que se vaya lento o rápido, como sea estoy bien, y así es como sé que no existe".
Cuando fueron consultados de a qué tema recurren en su trabajo Jaden dijo: "La costa del océano pacífico, siendo uno de ellos, la melancolía del océano, y la melancolía de todo lo demás".
También se refrieron a su trabajo musical que están promocionando, pero sin duda lo que más llamó la atención en esta entrevista fue en el nivel de profundidad de los chicos, que dijeron incluso que la escuela estaba sobrevalorada.
"Creo que en el momento en que tengamos 30 o 20, vamos a estar subiendo tantas montañas como nos sea posible escalar", dijo Willow.
¡Y no cabe duda de eso!
Incluso la revista Time, publicó un generador de poesía con las frases de los Smith.
Acá te mostramos algunas de las reacciones de Twitter.
¿Qué te parecen las palabras de estos chicos?