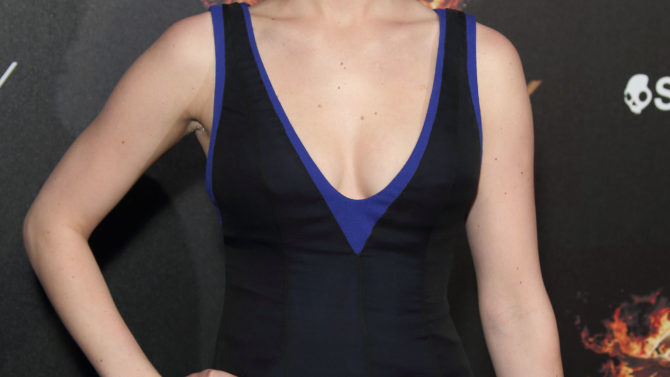 Apuesto que no sabían, pero la chica del momento JLaw podría haber tenido una aparición en "Dumb and Dumber To."
Lamentablemente para todos sus fanáticos no podremos ver a la rubia junto a Jeff Daniels y Jim Carrey porque al parecer ella misma uso su poder de veto y dijo que no quería que esa escena saliera.
La bella actriz pasó un día en Atlanta donde se grabó esta secuela, para hacer un cameo, aporvechando su estadía en la ciudad cuando estaba grabando "Hunger Games".
Según se reporta la razón que la había llevado hasta el set de "Dumb and Dumber To" es que Lawrence es toda una fanática de la historia de Harry y Lloyd.
El co dierctor de la comedia, Peter Farrelly, en una entrevista con EW, dijo que la actriz se sabía toda las líneas de la película, por lo que estaba muy emocionado con la idea de que la rubia hiciera una aparición.
"Cuando nos despertamos la mañana siguiente, yo pensé que iba a recibir una llamada de teléfono diciendo: 'Mira, lo siento, no puedo hacer esto.' ", dijo Peter Farrelly. "Pero [Jennifer Lawrence] nos hizo llegar esa llamada y era como,'¡Esto es impresionante! No puedo esperar a hacer esto! '"
Según dijo Farrelly, el sueño duró muy poco ya que nunca se llegó a filmar la escena. "Hablamos acerca de tratar de trabajar en la escena, pero no fuimos capaces de concretarlo."
Pero otra versión dice que sí filmaron escenas pero que la actriz pidió que las sacaran, según se especula ella habría hecho a la versión joven de Fraida Felche, papel interpretado por Kathleen Turner.
¿Qué habrá pasado?
Pero sin duda que "Dumb and Dumber To" con o sin Jennifer Lawrence será todo un éxito.
No te la pierdas desde el 14 de noviembre en cines.