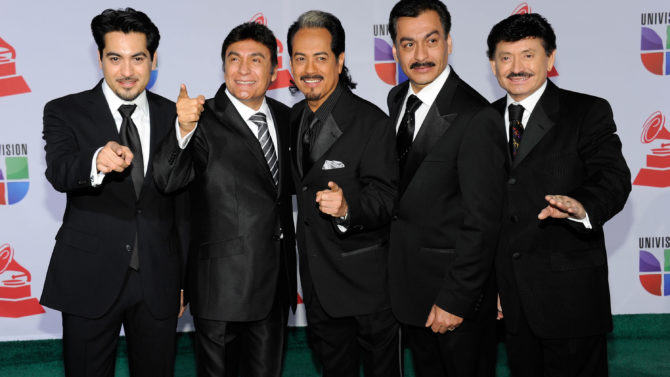 Los jefes de jefes están rugiendo más fuerte que nunca y es que luego de recibir su propia estrella en el Hollywood Walk of Fame están listos para el lanzamiento de su próximo álbum.
Luego de cuatro años desde su última producción discográfica, "Realidades" llegará el 7 de octubre y al igual que otros álbumes de la agrupación mexicana, relatará historias de los latinos e inmigrantes.
VER TAMBIÉN: Celebrando a los meros meros de Hollywood (FOTOS)
Aunque el disco oficial llegue a las tiendas hasta el siete del próximo mes, a partir de esta semana el público podrá pre-ordenarlo en su formato digital a través de iTunes.
El nuevo álbum de los ídolos del pueblo incluye temas como "Que tal si eres tu", "Amarte me hace bien" y "La Bala", canción que ya suena fuerte en las estaciones de radio del país estadounidense.
El grupo multi-premiado recibió su estrella en el emblemático bulevar de Hollywood el 21 de agosto, algo histórico ya que se convirtieron en el primer grupo norteño en recibir una estrella.
VER TAMBIÉN: Los Tigres Del Norte conquistan el Hollywood Walk Of Fame (VIDEO)
Ellos mismos nos cuentan lo feliz que están por haber recibido este gran homenaje y reconocimiento.
¡Que sigan los éxitos para Los Tigres del Norte!