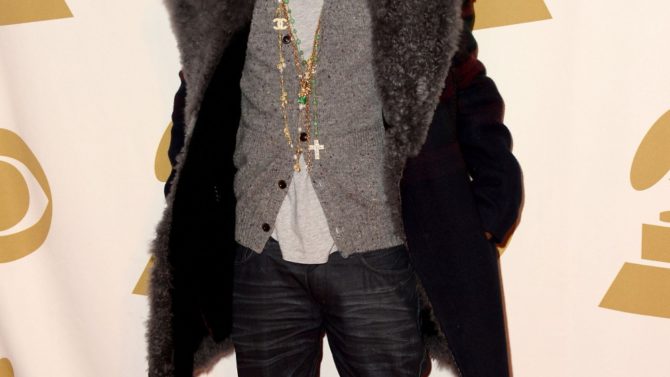 Nunca pensamos que el sombrero famoso de Pharrell Williams que se puso en los Grammys este año tuviera tanto éxito. En realidad desde que lo vimos en la alfombra roja las redes sociales no paran de hablar del icónico sombrero estilo "Mountain" de la diseñadora Vivienne Westwood.
Debido a que hubo tanto 'buzz' alrededor su sombrero, el cantante/productor decidió subastar su amado sombrero en eBay hace dos semanas. Williams tuiteó, "Oye @Arbys, ¿quieres mi sombrero? Ahora es tu oportunidad" a sus casi 3 millones de seguidores en Twitter cuando anunció la subasta. ¡Y ahora no pueden creer por cuánto se vendió!
VER TAMBIÉN: Pharrell Williams: Escucha su Nuevo Álbum 'GIRL'
La gente en Twitter comenzó a hacer comentarios sobre cómo el sombrero de Pharrell se asemejó al sombrero de la cadena de fast food Arby. Entonces Arby's aprovechó la atención que estaba recibiendo y decidió hacer una apuesta. La subasta se terminó este fin de semana pasado y Arbys, cuyo logo incluye un sombrero muy similar al de Pharrell, lo ganó por $44,100.
Las ganancias apoyarán a la organización filantrópica de Pharrell "From One Hand to Another," que ayuda a los adolescentes en riesgo. Pharrell le dio las gracias al ganador diciendo, "Gracias a quien compró mi sombrero del Grammy en @eBay por $44,100. Su donación beneficia From One Hand to Another." Arby's también respondió diciéndole "@Pharrell, estamos "Happy" (contentos) en apoyar una buena causa & recuperar nuestro sombrero. Buena suerte en el #Oscars esta noche!"
Y por supuesto el sombrero de Pharrell también tuvo algunas palabras para decirle a su nuevo dueño:
Pharrell no ganó el Oscar a la Mejor Canción por "Happy," de la película animada "Despicable Me," pero bailó a todo gusto con Meryl Streep, Amy Adams y la ganadora Lupita Nyong'o.