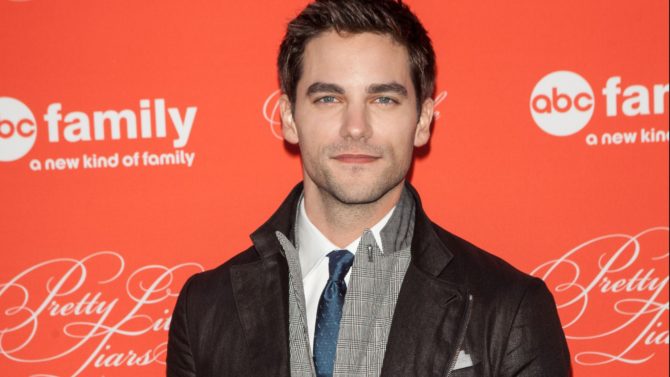 Brant Daugherty se une oficialmente al elenco de Fifty Shades Freed. El sitio web Deadline confirma que el actor hará el papel de Sawyer en la tercera entrega de la popular franquicia Fifty Shades of Grey, creada por el escritor E.L. James.
Daugherty tuvo un rol recurrente en la exitosa serie de ABC Family Pretty Little Liars, interpretando al misterioso Noel Kahn. Asimismo, actuó en el show Army Wives y en la historia Ungodly Acts de Lifetime Network. Este galán también apareció en Dancing with the Stars en 2013.
Universal Pictures planea iniciar el rodaje de Fifty Shades Darker, la segunda entrega de esta franquicia, en la primavera. Una vez terminadas las grabaciones, el elenco continuará con la filmación de Fifty Shades Freed, la última cinta de esta popular trilogía.
Dakota Johnson y Jamie Dornan regresan en los papeles protagónicos de Anastasia Steele y Grey, respectivamente, junto a Luke Grimes, Eloise Mumford, Max Martini, Rita Ora y Kim Basinger, quienes también han sido confirmados como parte del elenco. Daugherty, en el rol de Sawyer, será el guardaespaldas privado de Anastasia.
Fifty Shades Freed también contará con la dirección de James Foley y tendrá su estreno el 9 de febrero de 2018.