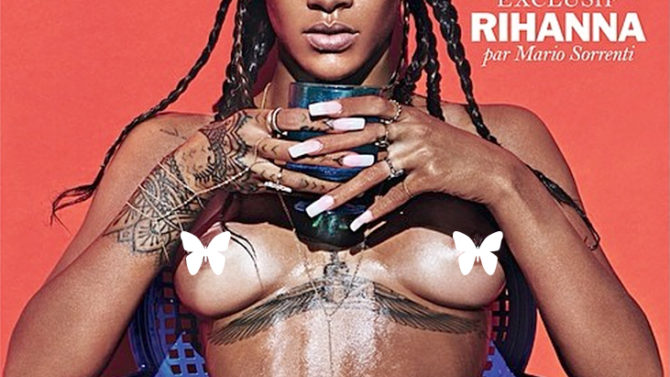 ¡Aviso, no veas esto mientras estés en el trabajo o cerca de menores de edad!
O tal vez enfrente de alguien que se ofenda fácilmente, porque a Rihanna no le dio verguenza enseñar todo para la portada de la revista francesa Lui.

VER TAMBIÉN: Ricky Martin enciende 'Dancing With The Stars'
RiRi muestra los pezones, entre otras cosas escandalosas en las fotos de adentro.
Las fotos fueron tomadas por el fotógrafo Mario Sorrenti y vemos a la cantante sentada cómodamente con un sombrero y un bikini.
La revista puso la portada en su Twitter esta mañana…¿están listos para verla?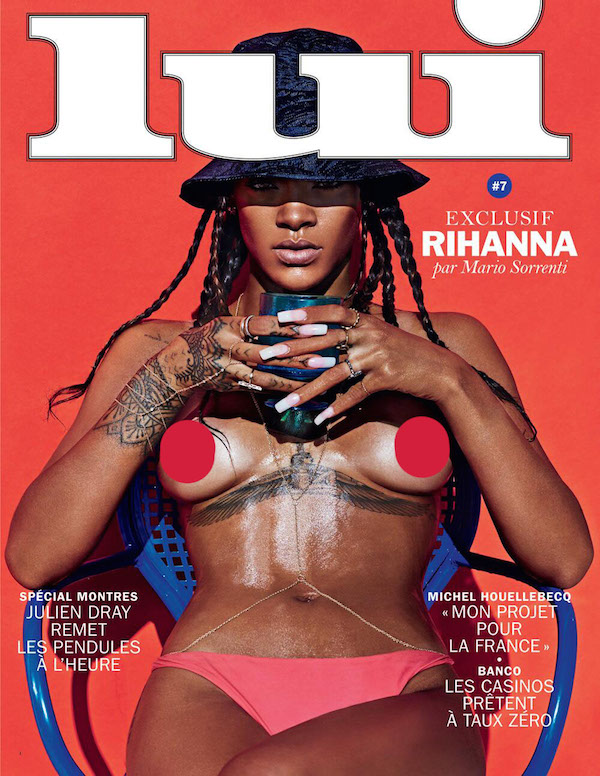 También subieron estas fotos de "behind the scenes" bien candentes:
Esta no es la única revista este mes en la cual la cantante de "Stay" se encuentra desnuda. También la pueden ver en la revista Vogue de Brasil.
Aquí Ri nos enseñó unos fotos en su Instagram.
¿¡Ay Rihanna, que dirá tu mama?!