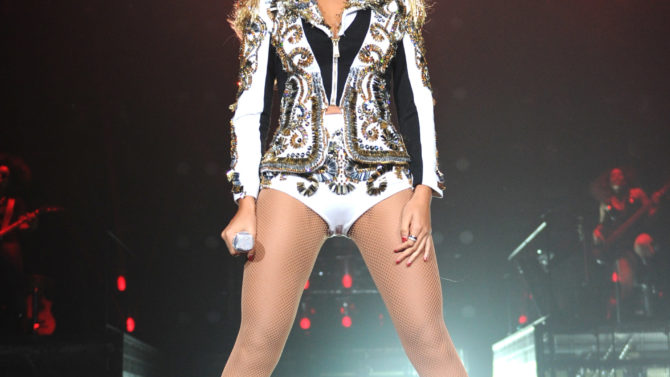 No cabe duda que Queen B tiene su corona bien merecida y es que la cantante ha sido nombrada como la celebridad más poderosa del mundo.
Ahora tenemos bien claro who runs the world…
Según la Celebrity 100 List de Forbes, Beyoncé ganó 115 millones de dólares entre junio 2013-junio 2014.
Pero no nos sorprende esta noticia ya que estamos de acuerdo que la artista ha creado su propio imperio. Además de haber tenido un gran éxito con su más reciente álbum "Beyoncé" y una masiva gira mundial con 95 presentaciones este año, la esposa de Jay-Z es toda una empresaria.
VER TAMBIÉN: Concierto de Beyoncé será televisado
Tiene varias lineas de perfumes, su linea de ropa House of Dereon y gran suma de sus millones viene por promocionar a compañías como H&M y Pepsi.
¡Eso si que es woman power!
En segundo lugar tenemos al baloncestista LeBron James quien ingresó un total de 72 millones y el rapero más hot del momento, Dr. Dre, se lleva el 3er lugar tras la gran sonada venta de Beats, auriculares que Apple compró por $3 billones.
VER TAMBIÉN: Apple compra Beats por más de $3 billones
En cuarto lugar tenemos a otra mujer poderosa, la gran Oprah Winfrey y en quinto a la reina de la selfie Ellen DeGeneres.
Otros famosos que se encuentran en el top 10 son Katy Perry, Rihanna, el boxeador Floyd Mayweather y Robert Downey Jr.
Nuestra querida J.Lo ocupa la posición número 33, quien hace dos años ocuparía el 1er lugar.
Los futbolistas Lionel Messi y Cristiano Ronaldo no podrían faltar en la lista. El portugués entra en el lugar 30, mientras "La Pulga" se posiciona como número 45 en la lista.
VER TAMBIÉN: Los 20 futbolistas mejor pagados del mundo (FOTOS)