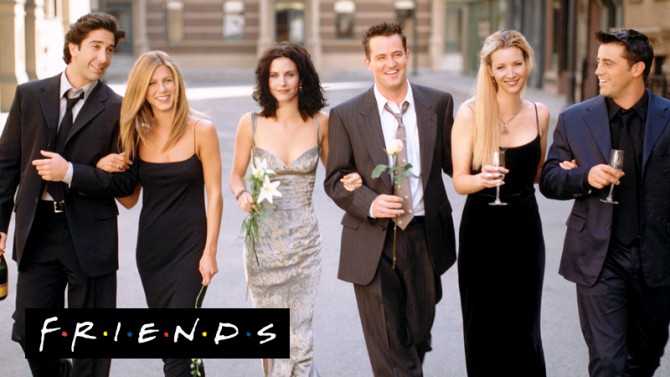 "Could we BE anymore excited?" 
¿Están listos para la mejor noticia de la semana?
"Friends," la serie más querida de la televisión, ¡llegará a Netflix!
La cadena anunció la noticia el miércoles, 15 de octubre de 2014, y ¡casi lloramos de emoción!
Empezando el 1ro de enero de 2015 cada episodio de la serie estará disponible para todos los miembros de Netflix en los Estados Unidos y Canadá.
Eso significa que los fans podrán ver a Rachel, Ross, Phoebe, Monica, Joey y Chandler en todas las 10 temporadas, 236 episodios cuando quieran y donde quieran.
Netflix reveló la notica a través de un video que hicieron con The Rembrandts cantando el tema "I'll Be There For You" donde vemos una aparición especial del actor James Michael Tyler, mejor conocido como Gunther.
La noticia llega poco después de que celebramos el 20 aniversario de "Friends" lo cual Warner Bros. recreó el famosos café Central Perk para que los fanáticos pudieran revivir la experiencia de su show favorito y sentarse en el mismo sillón anaranjado como sus mejores amigos de la pantalla chica.
Por ahora tendremos que esperar unos meses para binge-watch "Friends" pero por mientras vean las 20 razones por qué amamos el show aquí. 
Ahora tenemos una razón más para emocionarnos por el año nuevo.
¡Qué les parece la noticia!