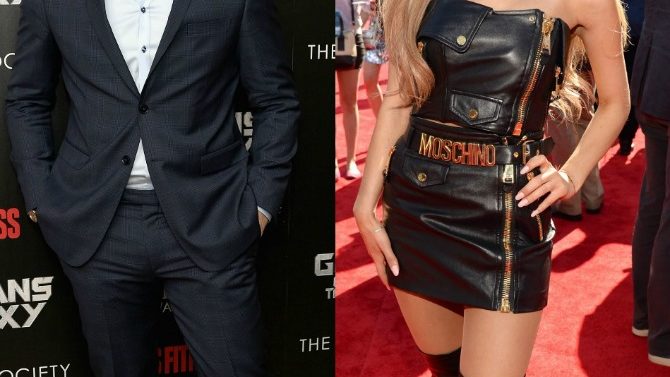 Todo está listo para el estreno de la nueva temporada de "Saturday Night Live" y tengan por seguro que arrancarán la gran fiesta a lo grande.
El programa nocturno regresa el 27 de septiembre y el primer episodio será engalanado por nada más y nada menos que Chris Pratt quien será el conductor invitado mientras que Ariana Grande se encargará de ponerle el toque musical a la noche.
Obviamente, el actor de "Guardians of the Galaxy" expresó su emoción por conducir el programa.
VER TAMBIÉN: Brooks Wheelan despedido de 'SNL' después de su primera temporada
Y es que ésta temporada promete ser una llena de invitados de lujo, ¡y no esperábamos menos ya que celebran el inicio de la temporada número 40!
El segundo episodio, programado para el 4 de octubre, no se quedará atrás al contar con la conducción de la comediante Sarah Silverman, quien hará su debut como conductora de SNL, y la banda Maroon 5 pondrá a todos a bailar.
Aunque cabe mencionar que el programa no será lo mismo sin la voz emblemática del presentador Don Pardo quien falleció el mes pasado a los 96 años.
VER TAMBIÉN: Muere Don Pardo, voz emblemática de SNL
¿Qué te parecen los invitados de los primeros dos episodios de SNL?