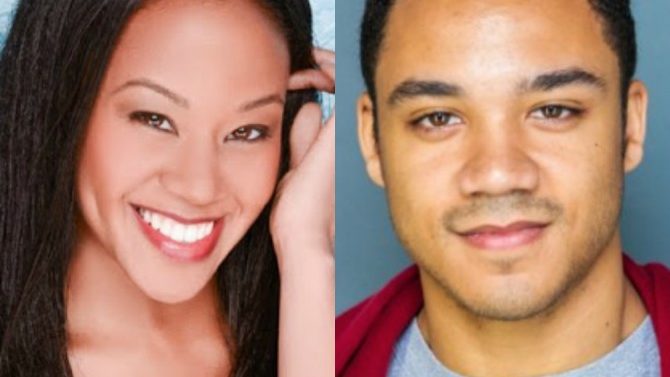 Nuevos personajes se revelaron de la película biográfica de Aaliyah.
La producción ha elegido a los actores que interpretarán a los amigos y colaboradores de la famosa cantante, Missy Elliott y Timbaland.
Chattrisse Dolabaille hará el papel de la rapera y Izaak Smith será el productor/músico en la peli de Lifetime.
VER TAMBIÉN: Alexandra Shipp es la nueva Aaliyah para película biográfica de Lifetime 
La nueva actriz está muy emocionada por su nuevo papel y escribió en su Twitter, "¡Buenos días, gran día! 4 juntas hoy y estaré en el set en una semana."
Smith previamente estaba en "So You Think You Can Dance Canada," "Mirror Mirror," y "Percy Jackson & the Olympians: The Lightning Thief."
VER TAMBIÉN: Zendaya no interpretará a Aaliyah 
Missy Elliott y Timbaland fueron buenos amigos de la cantante que falleció a los 22 años. Ambos trabajaron con ella mientras hacía su álbum "One In A Million" en 1996. También colaboraron con Aaliyah en su disco del 2001 antes de su trágica muerte.
Hace unas semanas se reportó que Alexandra Shipp reemplazaría a Zendaya como Aaliyah después de que la actriz de "Shake It Up" se retiró del proyecto.
La película se estrenará en el otoño y seguirá la vida de la cantante/actriz desde su comienzo, su éxito y sus últimos días.
 VER TAMBIÉN: Yaya DaCosta se transforma en Whitney Houston (FOTO) 
¿Qué piensan de Chattrisse y Izaak como Missy y Timbaland?