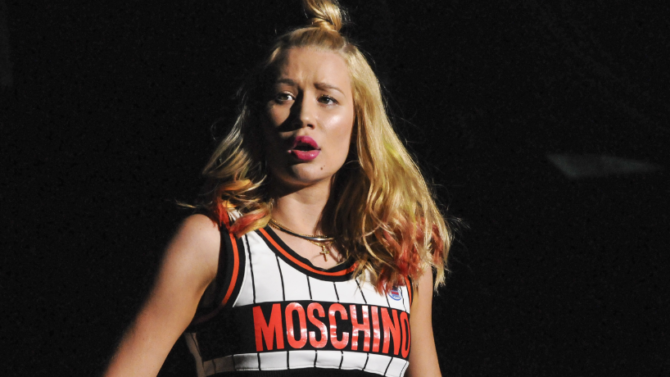 La cantante y compositora Iggy Azalea lanzó a lo largo de esta semana pedazos del tema "Team", y este 18 de marzo la rapera presentó la versión completa del esperado sencillo, el cual llega acompañado de un video en el que un grupo de bailarines presentan una coreografía para esta nueva producción musical.
A tan solo horas de haber sido publicado, el video, que fue dirigido por José Omar Hernández, supera las 200 mil visitas:
Esta nueva canción de la artista autraliana forma parte de su nuevo álbum de estudio titulado Digital Distorsion que, aunque no tiene fecha exacta de lanzamiento, promete salir a la venta en algún momento del año en curso.
La letra de la canción es el resultado de una gran colaboración entre artistas, pues, para crear este hit, Azalea se unió a Bebe Rexha, Lauren Christy, Juvenile, Lil Wayne, Mannie Fresh, Brandon Salaam-Bailey Fuego, Michael Fonseca, Byron Thomas, Ryan Anthony Avilez y Louis Harden.
RELACIONADO Iggy Azalea aparece topless en la portada de Schon! Magazine donde cuenta que sufrió una crisis psicótica [FOTO]
La cantante presentará el tema en vivo por primera el próximo lunes 21 de marzo en The Tonight Show with Jimmy Fallon, así lo reportó la página web American Top 40.