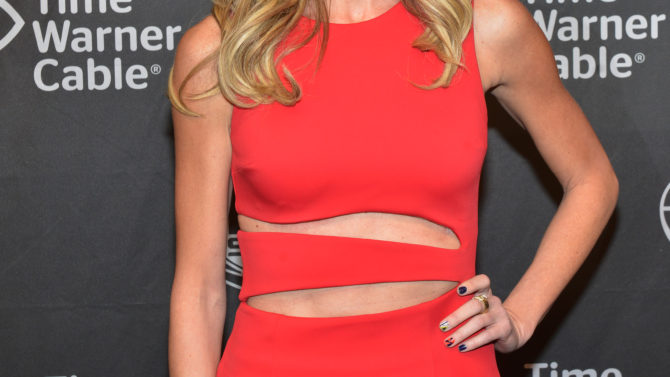 Ya es oficial, la cadena de televisión ABC ha confirmado que la reportera de Fox Sports, Erin Andrews, será la nueva co-presentadora del programa "Dancing With the Stars," junto a Tom Bergeron.
Andrews, de 35 años de edad, reemplazará a Brooke Burke-Charvet quien estuvo con el programa por siete temporadas. Brooke anunció esto en su cuenta de Twitter diciendo, "es un día raro… una sorprendente eliminación en #DWTS …. Yo. No regresaré al programa esta temporada." Después mandó un tweet agradeciendo a todos por el apoyo y dijo que "los cambio sson positivos."
La reportera había participado en "DWTS" en el 2010 donde quedó en tercer lugar con su compañero Maksim Chmerkovskly.
Erin se encontraba muy ocupada cubriendo los playoffs de la NFL con FOX Sports, y aunque embarcará en este nuevo proyecto, de acuerdo a un representante de la cadena FOX, "su carrera y FOX Sports continuarán siendo su prioridad."
ABC también confirmó que tendrán un nuevo director musical. Ray Chew, quien ha trabajado en "American Idol," y en ediciones de los BET Awards, reemplazará al maestro Harold Wheeler. El programa hará otros cambios en cuanto a los músicos y cantantes del programa.
Se espera que los cambios vengan a buen tiempo ya que han visto a su audiencia disminuir poco a poco. De dos días a la semana, ahora el programa solo saldrá una vez por semana.
"DWTS" presentará a los famosos que estarán participando en la nueva temporada este martes en el programa matutino "Good Morning America."
La nueva temporada de "DWTS" empieza el 17 de marzo.