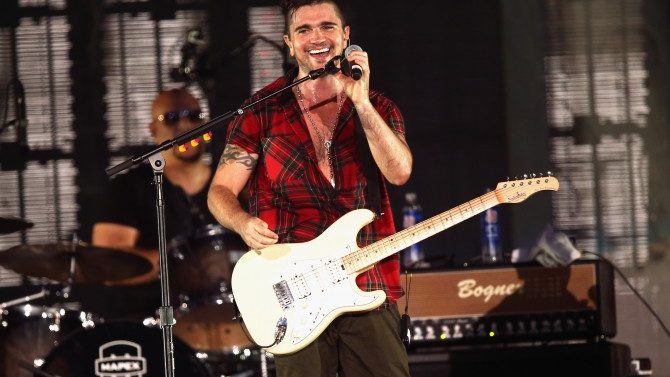 ¡Qué emoción!
Nos acabamos de enterar que Juanes hará su debut en la pantalla chica en la nueva serie de la cadena CW, "Jane The Virgin," junto a nuestra querida Gina Rodriguez.
Además de ser el encargado del tema oficial del show, "Una Flor," el colombiano actuará en el programa estadunidense.
VER TAMBIÉN: Juanes canta en 'Jane the Virgin'
Juanes hará el papel de un productor musical mujeriego que está interesado en producir un disco para la mamá de Jane, Xiomara, interpretada por Andrea Navedo.
La serie es una adaptación de la telenovela venezolana, "Juana la Virgen," y cuenta la historia de una chica juiciosa (y obvio, virgen) que queda embarazada después de ser accidentalmente inseminada artificialmente.
VER TAMBIÉN: Juanes nos cuenta sobre su colaboración en 'Jane The Virgin' (VIDEO)
El programa también cuenta con la participación del galán Jaime Camil, quien hace su cross-over a Hollywood interpretando a Rogelio, un famoso actor de telenovelas y tiene una relación especial con Jane.
Aquí lo vemos con las estrellas del show, Gina y Jaime.
Recientemente Juanes se presentó en el festival de música, "Made In America," donde puso a todos en Los Angeles a bailar con sus éxitos, junto a otros grandes de la música como Kanye West y John Mayer.
VER TAMBIÉN: Juanes pone a todos a bailar en el festival Made In America
Sin duda es un gran logro para este rockero al quien queremos tanto.
"Jane The Virgin" se estrena el 13 de octubre.