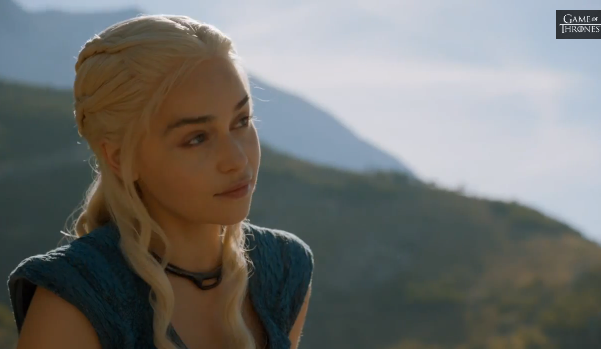 Las cosas se ponen demasiado intensas en el tráiler de la cuarta temporada de "Game of Thrones."
Al parecer podremos contar con todo lo que nos gusta de la serie: las batallas, la sensualidad, la venganza y los secretos.
Lo que también vemos es el debut del nuevo y misterioso personaje Oberyn Martell (Pedro Pascal) y al traicionero Littlefinger, que aparece en el tráiler diciendo: "Siempre mantén a tus enemigos confundidos. Si no saben quién eres o qué es lo que quieras, no podrán saber tus próximos pasos."
Vemos también a Daenerys (Emilia Clarke) en el trailer con unos dragones gigantescos. "Voy a responder a la injusticia con la justicia", ella le dice a su compañero Jorah Mormont (Iain Glen), cuando él se atreve a sugerir que perdone a sus enemigos.
"Game of Thrones" regresa el domingo 6 de abril por HBO. Mira el tráiler y cuéntanos: ¿qué es lo que más quieres ver esta nueva temporada?