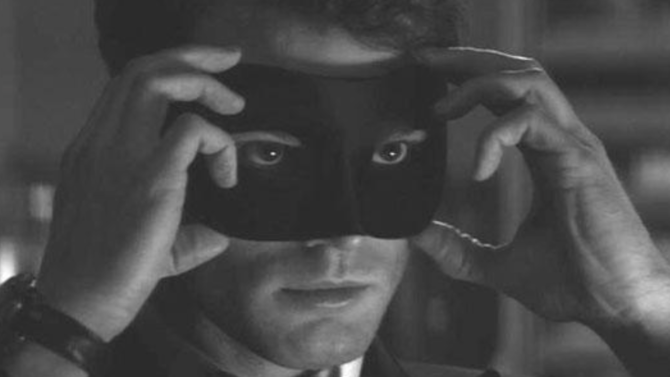 Señoras [y señores], les tenemos la primera fotografía del personaje que odiamos amar, Christian Grey en Fifty Shades Darker. Access Hollywood nos dio el primer vistazo a Mr. Grey, interpretado por Jamie Dornan, en la anticipada secuela de Fifty Shades of Grey que nos dejó a todos queriendo más de este bad boy.
El título de la secuela lo dice todo pues Grey esta vez será más intenso que en la primera y por fin revelará secretos de su pasado que lo han convertido en la persona oscura y misteriosa que es.
Lo cierto es que tendremos que esperar dos años más para volver a ver a Anastasia Steele (Dakota Johnson)y Christian en la pantalla grande pues se reveló que Fifty Shades Darker estrenará el 10 de febrero del 2017 y la tercera entrega de esta franquicia, Fifty Shades Freed, llegará el 8 de febrero del 2018.
Cabe mencionar que Sam Taylor-Johnson no regresará para dirigir las secuelas, ni tampoco regresará Kelly Marcel, guionista de Fifty Shades of Grey. El encargado de escribir el guión de la secuela será Niall Leonard, esposo de E.L. James – autora de la trilogía. Aún no se sabe quién será el timonel de las secuelas.
¿Qué te parece esta primera foto de Mr. Grey?