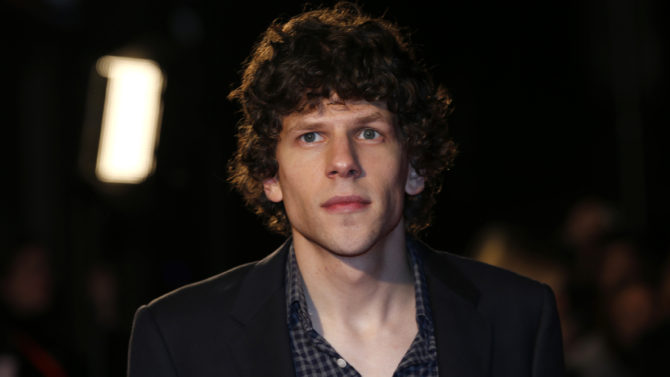 A tan solo un año del gran estreno de la película anticipada "Batman v Superman: Dawn of Justice" tenemos el primer vistazo a Lex Luthor interpretado por Jesse Eisenberg.
http://www.ew.com/sites/default/files/i/2015/03/25/lex-luthor.jpg
Entertainment Weekly nos presenta esta nueva imagen de un Eisenberg calvo y con una mirada profunda e intensa. El actor se convierte en el villano de la cinta dirigida por Zack Snyder quien dice que Eisenberg será un Luthor único: "No es ninguno de los Lexes que han visto, eso se los puedo asegurar. Además de ser capitán de la industria, será una persona para el mundo y otra para él mismo. Y claro, calvo". Agrega, "nuestro Lex no es un imitador. Él dice en lo que cree y lo que está en su mente. Si puedes descifrar lo que quiere decir, ahí está todo".
El pasado mes de mayo Eisenberg dijo a Variety que para él era muy importante ser parte de este proyecto y no solo por poder hacer este gran personaje:  "Yo estoy en esta película porque el personaje es verdaderamente impresionante, pero también sé que es importante ser parte de este tipo de proyectos para tener algún tipo de longevidad".
Ben Affleck se convertirá en Batman mientras que Henry Cavill hará al superhéroe Superman. Otros en el elenco incluyen a Jason Momoa como Aquaman, Gal Gadot como Wonder Woman, Ezra Miller como The Flash y Amy Adams será Lois Lane.