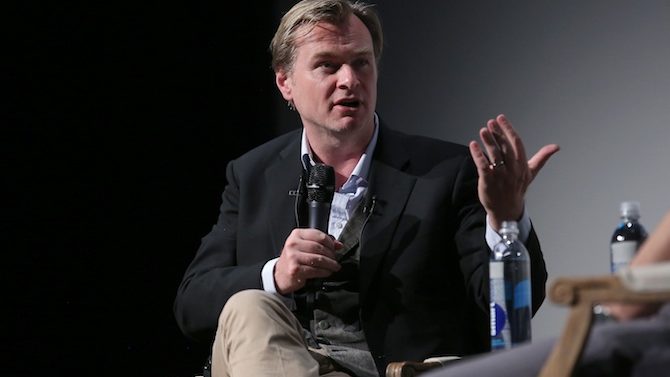 Christopher Nolan, el director de la exitosa trilogía de The Dark Knight, está cocinando su próximo proyecto. En lugar de tratarse de una producción de escala épica a lo Interstellar, el cineasta realizará un cortometraje documental titulado Quay.
Este filme de corta duración estará basado en el trabajo de Stephen y Timothy Quay, dos hermanos gemelos famosos por ser grandes maestros de la animación de figuras estáticas por medio de una serie de imágenes fijas sucesivas, técnica conocida como stop-motion.
Este cortometraje revelará los detalles del funcionamiento interno y el proceso creativo que ocurre en el estudio de animación de este par de artistas londinenses.
El proyecto se estrenará el 19 de agosto como parte de un programa en honor a los hermanos Quay organizado por el Film Forum de Nueva York.
Nolan fue el encargado de curar los filmes que formaran parte de esta serie llamada The Quay Brothers – In 35mm. Entre las obras clásicas que serán exhibidas están In Absentia (2000), The Comb (1991), y Street of Crocodiles (1986). Los amantes de la animación artesanal podrán deleitarse con este programa especial. Por si fuera poco, los hermanos Quay estarán presentes para una sesión de preguntas y respuestas después de la premier del cortometraje.