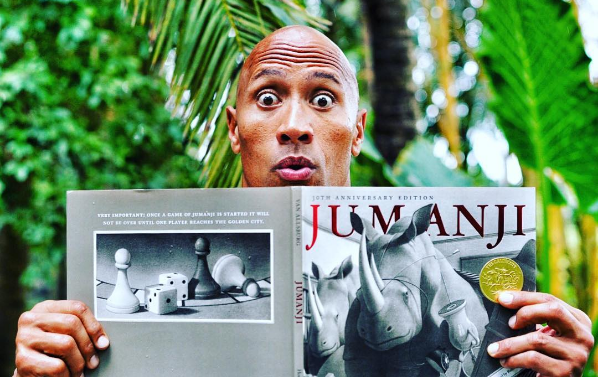 El actor Dwayne Johnson publicó en su cuenta de Instagram un extenso mensaje sobre el proyecto cinematográfico Jumanji en el que enfatizó que honrará la memoria del fallecido actor Robin Williams.
"Hay un tema importante que quiero tratar a colación y con honestidad que es el de Robin Williams. El amor y respeto que tengo por este hombre es infinito. Tienen mi palabra que honraremos su nombre y su personaje de Alan Parrish será inmortalizado en el mundo de Jumanji de una manera sincera y cool", prometió el actor apodado The Rock.
"Tengo una idea de lo que se puede hacer y creo que su familia estará orgullosa", añadió el actor sobre Williams, quien inmortalizó al personaje en la versión original de la película de 1995.
En su mensaje, el exluchador convertido en un popular actor de Hollywood, compartió también la noticia de la exitosa reunión que tuvo con el director Jake Kasdan y el productor Matt Tolmach, para "volver a imaginar una historia increíble".
Johnson alabó el trabajo del guionista Chris Van Allsburg y su forma "especial y mágica de contar historias", y manifestó sentirse bien y confiado de ponerse tanto los zapatos de productor como los de actor, para hacer un gran trabajo que toda la familia pueda disfrutar.
The Rock prometió que la película tendrá cinco personajes principales, dos más que en la versión original, y que en las próximas semanas tendremos información del elenco seleccionado para esta nueva versión de Jumanji.