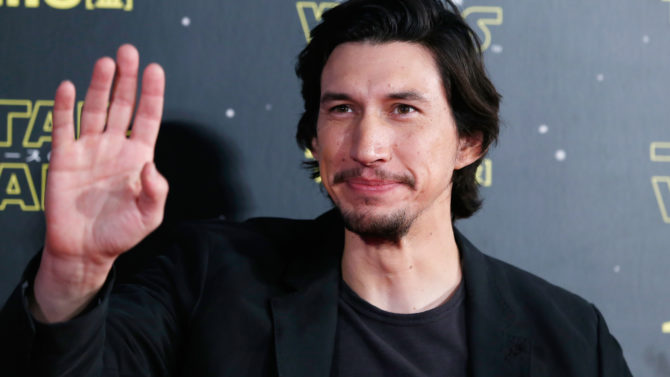 Adam Driver confesó que, para él, Star Wars The Force Awakens es mucho mejor que las precuelas de la saga. Las declaraciones fueron captadas por las cámaras de Vice.
El actor que interpreta a Kylo Ren en el filme, es un ex marino que fundó Arts in the Armed Forces con el objetivo de llevarle demostraciones de teatro contemporáneo a los militares estadounidenses. Para el segmento de Vice, Driver fue grabado junto a los actores Joanne Tucker, Natasha Lyonne y Peter Scolari quienes viajaron al Medio Oriente para expandir las oportunidades de entretenimiento en el lugar.
VER TAMBIÉN Nuevas fotos de 'Star Wars: The Force Awakens' con Adam Driver y Lupita Nyong'o
La apasionada confesión del actor de Girls se escuchó cuando se encontraba en una cafetería y uno de los soldados le preguntó si le podía adelantar algo de la nueva Star Wars, interrogante que Driver se rehusó a responder. Sin embargo, no tuvo pelos en la lengua para decir que esta película es mejor que las precuelas, acompañado de un: "¡Jodi*&$ente, sí!", mientras intentó cubrir la cámara con su mano.
https://media.giphy.com/media/26tPl71ZIQbuqSHmg/giphy.gif
VER TAMBIÉN Adam Driver se pasea sin camisa en la revista V Man (FOTOS)
Acá te dejamos el video. El comentario de Driver se encuentra en el minuto 24:30.