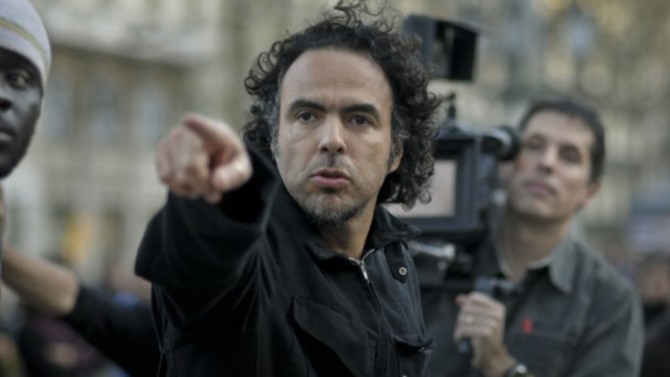 The Revenant, la más reciente película del galardonado director mexicano Alejandro González Iñárritu, llegará a la pantalla grande en menos de cinco meses y el cineasta todavía no ha rodado el final.
"La nieve se derritió delante de nuestros ojos," confesó el realizador en exclusiva para Grantland. "Hemos experimentado el calentamiento global, estábamos planeando rodar la escena final de la película en un lugar que supuestamente tenía nieve, pero al llegar solo había abejas. Por esta razón tuvimos que hacer una pausa en el rodaje", afirmó.
VER TAMBIÉN 'The Revenant': Primeras fotos de Leo DiCaprio en película de Alejandro G. Iñarritu
La cinta sigue las aventuras de Hugh Glass (Leonardo DiCaprio) y documenta sus intentos de sobrevivir en un ambiente hostil en pleno siglo XIX. El intérprete no solo tendrá que defenderse de animales salvajes sino también de John Fitzgerald (Tom Hardy), un "amigo"que querrá deshacerse de él a como dé lugar.
"Ha sido un período difícil, estamos haciendo postproducción, edición y preproducción al mismo tiempo lo cual es raro", comentó Iñárritu, quien además considera que este filme es una oportunidad perfecta para explorar las razones que pueden mantener vivo a un ser humano luego de haber perdido la salud, la esperanza e incluso sus relaciones afectivas.
El viernes 17 de julio se reveló el primer trailer de la película. Para este proyecto Iñárritu se reunió nuevamente con Emmanuel "El Chivo" Lubezki quien estuvo a cargo de la cinematografía.
Se espera que Iñárritu complete las últimas escenas de The Revenant antes de que la película sea estrenada el 25 de diciembre.