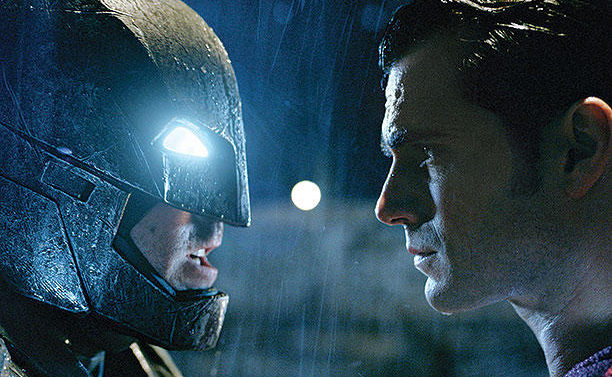 Warner Bros. estrenará un nuevo adelanto de la cinta Batman v Superman: Dawn of Justice durante el episodio final de la serie Gotham, el cual será transmitido el lunes 30 de noviembre. FOX confirmó la noticia este viernes a través de un video promocional.
Esta cinta marca el segundo proyecto de superhéroes que se apoya en un programa de televisión para ayudar a su promoción. A principios de esta semana, Marvel estrenó el primer tráiler de Captain America: Civil War durante un episodio de Jimmy Kimmel Live, programa que se transmite por la cadena ABC.
Dawn of Justice está protagonizada por Henry Cavill (Superman) y Affleck (Batman). Jesse Eisenberg interpretará a Lex Luthor, el villano de la historia. Otros actores del elenco son Amy Adams,Laurence Fishburne y Diane Lane, quienes al igual que Cavill, fueron parte de Man of Steel (2013).
Además de darle un nuevo giro a la historia de Batman y Superman, Dawn of Justice introducirá a importantes personajes del universo de DC Comics como La Mujer Maravilla, Aquaman, Flash y Cyborg.  La película llegará a los cines el 25 de marzo de 2016.
El final de Gotham se verá el próximo lunes a las 8 pm ET a través de la señal de FOX.