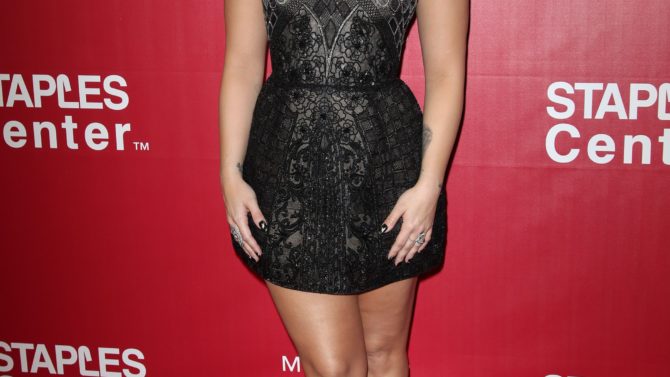 Demi Lovato acudió a Instagram para aclarar los comentarios que hizo sobre Taylor Swift y para hablar un poco más acerca del dinero que la intérprete de "Out of the Woods" le donó a Kesha para cubrir sus gastos en la corte, gesto que la cantante criticó fuertemente.
"Usualmente me afectan mucho las cosas que me apasionan y en las que creo, y aunque mi corazón y mis intenciones siempre están en el lugar correcto, desafortunadamente a veces la pasión me gana y causa que diga cosas que probablemente no debí haber dicho", escribió Demi al pie de la foto que muestra una serie de estadísticas sobre las personas que han sido encarceladas por abuso sexual.
Su post continúa diciendo: "Todos tienen su manera de apoyar a otros, al final del día, ayudar a las víctimas es lo único que importa. Por último, el mensaje que quiero que la gente escuche es que está bien contar tu historia, y que si decides tomar acción, no estas sola".
Luego de que Swift le haya donado $250.000 dólares a Kesha para ayudarle a cubrir los gastos legales de un juicio que sostiene por abuso sexual en contra del productor de música Dr. Luke, Lovato expresó por Twiter que en vez de estar regalando dinero, debería hablar públicamente sobre estas víctimas. "Lleva algún tema al Capitolio o habla sobre algo públicamente, ahí es cuando estaré impresionada", mencionó.