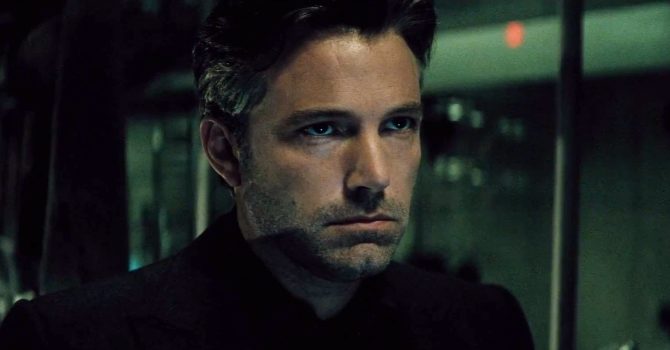 Ben Affleck reveló, en una entrevista con Empire, que cuando le presentaron la oportunidad de interpretar a Batman su primera reacción fue decir que, por su edad, él no era el actor adecuado para el papel.
El actor de 42 años rápidamente cambió de opinión luego de tener una plática con Zack Snyder, el director de la película Batman v Superman: Dawn of Justice.
"[Snyder] me explicó su concepto sobre un Batman más viejo, más despechado, y bastante abatido", dijo Affleck en la entrevista. "Eso algo que no hemos visto, aunque sí reconocemos al Batman que siempre está dispuesto a luchar contra todo para proteger a la gente. Esa lucha por la justicia ha sido parte de su personaje todo el tiempo".
VER TAMBIÉN Nuevas imágenes de 'Batman v Superman: Dawn of Justice'
Snyder le dijo a la revista que el Dark Knight de Affleck tiene aproximadamente 45 o 46 años, y está "sufriendo de una crisis de conciencia" después de perder a sus seres más queridos y ser un superhéroe por 20 años.
Añadió: "Hemos asumido que Batman ha llegado a ese punto de la vida con su carrera como superhéroe, mientras que Superman representará un cambio filosófico, un cambio de paradigma para Batman, quién ha estado luchando contra criminales toda su vida tratando de encontrar justicia."
Dawn of Justice está protagonizada por Henry Cavill (Superman) y Affleck (Batman). Jesse Eisenberg interpretará a Lex Luthor, el villano de la historia. Otros actores del elenco son Amy Adams, Laurence Fishburne y Diane Lane, quienes al igual que Cavill, fueron parte de Man of Steel (2013).
Batman v Superman: Dawn of Justice se estrenará el 25 de marzo de 2016.