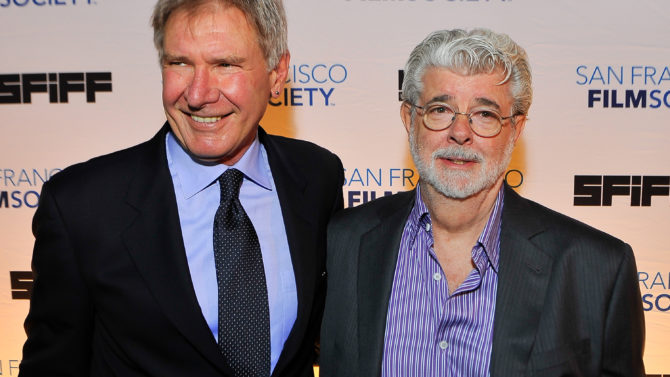 George Lucas, el creador del universo de Star Wars, tuvo la oportunidad de ver Star Wars: The Force Awakens antes de su estreno.
Durante una entrevista con Vulture en la alfombra roja del Kennedy Center Honors, Lucas reveló que la película será muy bien recibida por los fanáticos: "Creo que les va a encantar. Es la cinta que han estado buscando", confesó el director quien fue homenajeado por su trayectoria como cineasta en este evento que se llevó a cabo en Washington el domingo 6 de diciembre.

Los aficionados de la franquicia tienen una relación de amor y odio con Lucas. Muchos lo aman por ser el creador de Star Wars, pero otros lo odian por las decisiones creativas que ha tomado en los últimos años alrededor de esta amada saga de ciencia ficción. La trilogía original fue muy bien recibida, pero sus precuelas, especialmente The Phantom Menace y Attack of the Clones, no son muy queridas por muchos.

Star Wars: The Force Awakens, dirigida por J.J. Abrams, se estrena el 18 de diciembre.