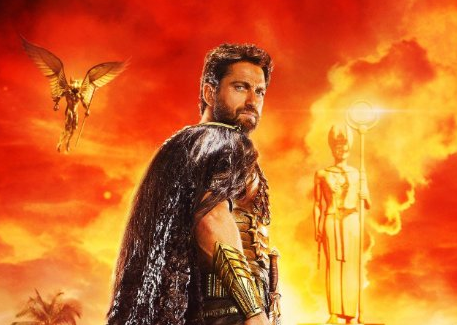 Lionsgate compartió el primer tráiler de Gods of Egypt, la más reciente cinta del director Alex Proyas. La historia sigue el conflicto entre Set y Horus, dos dioses que compiten por el trono de Egipto. Gerard Butler, Chadwick Boseman y Brenton Thwaites son la tríada de actores que protagonizan la cinta.
El adelanto introduce a varios personajes, incluyendo a un mortal llamado Bek (Thwaites), quien se ve obligado a alinearse con Horus (Nikolaj Coster-Waldau) cuando Set (Butler) asume el control del país. El video muestra cómo esta batalla se va extendiendo por tierra, cielos y llega a recónditos lugares:

El rodaje del filme se llevó a cabo el año pasado en Australia. El guión fue escrito por Matt Sazama y Burk Sharpless.
Butler recientemente terminó de trabajar en otra película de accion llamada London Has Fallen. Este filme, dirigido por Babak Najafi, es la secuela de Olympus Has Fallen. Aquí Butler encarna a uno de los líderes del Servicio Secreto que rescata al Presidente de los Estados Unidos (Aaron Eckhart) de ataques terroristas.
Gods of Egypt se estrena el 26 de febrero Y London Has Fallen el 4 de marzo de 2016.