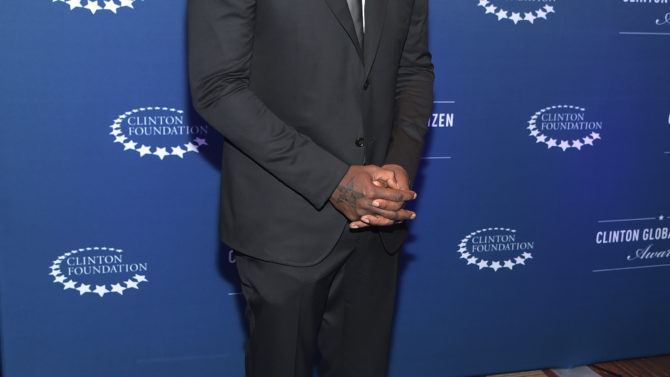 El actor de "Luther", Idris Elba está en conversaciones para hacer el papel de villano en "Star Trek 3", según informa Variety.
La tercera parte de esta franquicia que se espera para 2016, contará con el mismo elenco de las anteriores. Chris Pine en el papel de Capitán Kirk y su compañero Zachary Quinto como Spock. Además también veremos a  Zoe Saldana en el rol de Uhura, Karl Urban como Bones y Simon Pegg como Scotty.
Recordemos que las primeras dos cintas fueron dirigidas por J.J. Abrams, pero esta tercera sólo participará como productor y ahora Justin Lin, el director de "Fast & Furious 6" estará a cargo de la película.
En la primera de las cintas apareció, el recientemente fallecido, Leonard Nimoy, como una versión del futuro de Spock y se espera que en esta nueva cinta aparezca William Shatner, según comentó el propio actor que interpretaba a Kirk.
En la última entrega de "Star Trek", Benedict Cumberbatch hizo el papel del villano, Khan. En esta nueva parte se espera que los tripulantes se enfrenten a los Klingons donde Elba podría estar al mando.
Entre los próximos proyectos de este actor, se encuentra la cinta de Cary Fukunaga "Beasts of No Nation", "The Jungle Book" y pronto lo veremos en "Avengers: Age of Ultron".