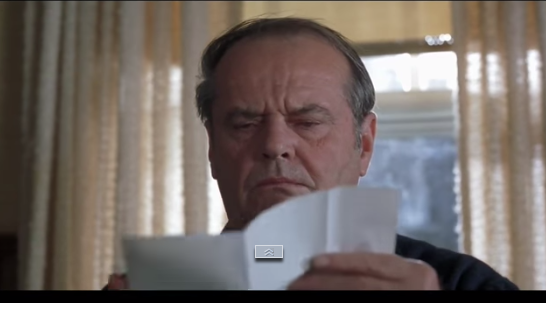 Todos quedamos con la boca abierta al ver el resultado final de la transformación de Jared Leto como The Joker para la pelicula Suicide Squad, pero el que se lleva el premio a la mejor reacción es el primer actor Jack Nicholson quien en 1989 haría el mismo personaje para Batman.
Bueno, aunque esta no sea su verdadera reacción y solo hayan sacado esta escena de su cinta About Schmidt, queremos pensar que tal vez sí se haya puesto un poco sentimental pues la transformación de Leto es increíble y esperemos le haga justicia al Guasón.
Leto ha estado documentando sus cambios poco a poco a través de las redes sociales y aunque de primero pareciera que no sería un cambio muy grande, lo cierto es que la última fotografía del personaje es súper creepy.
Dirigida por David Ayer, la película se centrará en las historias de los villanos de DC Comics, entre el elenco veremos a Will Smith (Deadshot), Cara Delevingne (Enchantress), Margot Robbie (Harley Quinn), Scott Eastwood y Viola Davis (Amanda Waller).
Suicide Squad estrena el 5 de agosto del 2016. ¿Crees que Leto le haga justicia al personaje de The Joker?