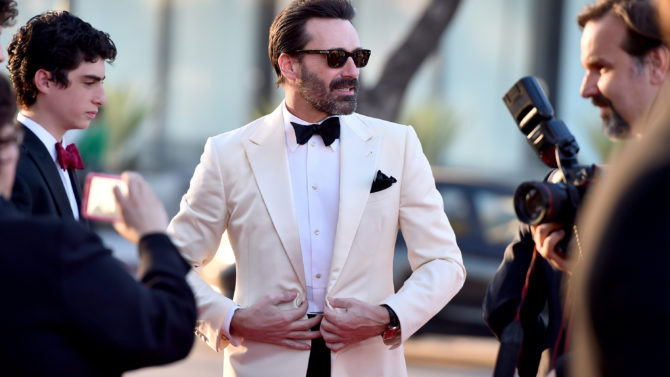 Jon Hamm se encuentra en negociaciones para unirse al elenco de Baby Driver, la nueva película del director Edgar Wright (Shaun of the Dead, Hot Fuzz, Scott Pilgrim vs. the World).
Ansel Elgort (The Fault in Our Stars) y Jamie Foxx (Collateral, Ray, Django Unchained) también protagonizarán este filme que se estrenará en marzo de 2017. Hasta los momentos, los detalles sobre el personaje que interpretará el protagonista de Mad Men se mantienen en secreto.
Esta cinta de acción será distribuida por TriStar Pictures y se enfoca en un hombre llamado Baby, quien trabaja como chófer para diferentes ladrones de bancos. Todo marcha bien en la vida del personaje principal, hasta que un asalto no sale como estaba previsto.
Hamm ganó un Emmy por su papel de Don Draper en la exitosa serie de AMC, Mad Men. El estadounidense también estuvo nominado en esta premiación por su actuación como actor invitado en la comedia Unbreakable Kimmy Schmidt de Netflix.
Baby Driver llegará a los cines el 17 de marzo de 2017.