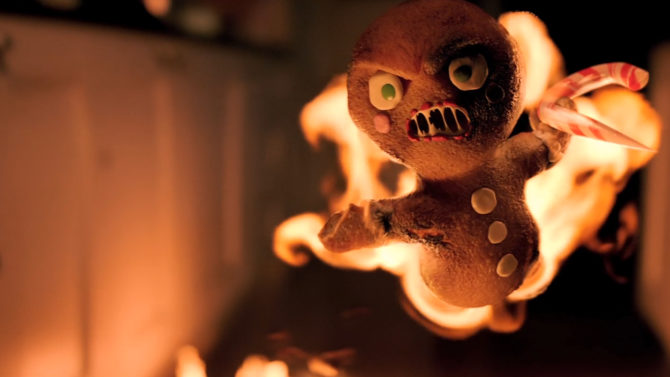 Krampus no logró espantar a The Hunger Games: Mockingjay – Part 2 durante su fin de semana de estreno. Katniss Everdeen y su séquito de aliados todavía siguen en el primer lugar de la taquilla norteamericana con 19 millones de dólares.
La nueva película de terror navideña se posicionó en el segundo lugar de boletería con $16 millones de dólares. Esta cinta dirigida por Michael Dougherty gira en torno a un personaje demoníaco llamado Krampus que durante las fiestas decembrinas visita la residencia de una familia que ha dejado de creer en Santa Claus. Luego de quedarse sin electricidad debido a una tormenta invernal en Nochebuena, los protagonistas de esta historia empiezan a escuchar ruidos extraños y experimentan fenómenos sobrenaturales.
Krampus no fue el único filme que logró recaudar esta suma de dinero; Creed y The Good Dinosaur empataron la cifra recaudada por la historia de este vil monstruo. Ambos filmes están en cartelera desde el 25 de noviembre.
James Bond todavía sigue celebrando a punta de martinis el éxito que ha tenido con Spectre, su más reciente cinta, que todavía se encuentra dentro del top 5 de las películas más vistas en Estados Unidos recaudando $5.4 millones de dólares y posicionándose en el quinto lugar. Este largometraje es el rey de la taquilla internacional. Hasta la fecha ha reunido la cantidad de $709 millones de dólares en venta de boletos.