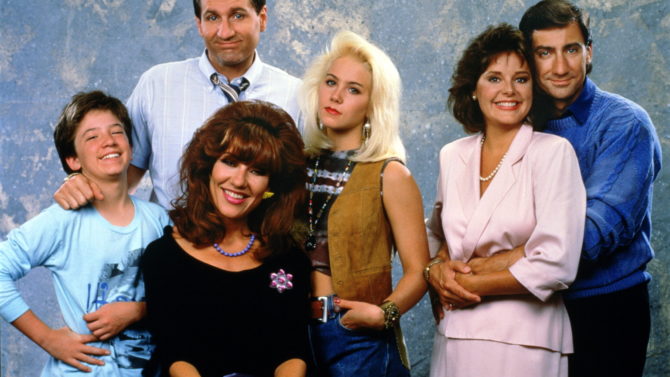 David Faustino reveló que está desarrollando un spin-off basado en Married with Children. La información fue reportada por E! Online durante la premier de la comedia Vacation. En este show el actor le dio vida a Budd, el hijo menor de la familia Bundy.
El famoso atendió a la alfombra roja de este estreno para apoyar la nueva película de su amiga y ex-compañera de trabajo Christina Applegate, quien se hizo famosa por su papel como Kelly Bundy en el show de comedia.
"Sony tiene el proyecto. Están muy emocionados. Ahora están trabajando en ciertos asuntos legales que ojalá y logren resolver", afirmó Faustino.
"Todo el elenco original, incluyendo Christina Applegate, está dispuesto a participar", agregó, "la idea funcionaria como un piloto para el spin-off. Es todo lo que puedo decir por ahora."
Married with Children duró 11 temporadas. El seriado contaba la vida de un vendedor de zapatos llamado Al Bundy (Ed O'Neil), su esposa Peggy (Katey Sagal) y sus dos hijos encarnados por Applegate y Faustino.
La protagonista de Vacation confirmó que esta dispuesta a participar, "todos estaremos ahí para ayudar a Faustino", señaló.