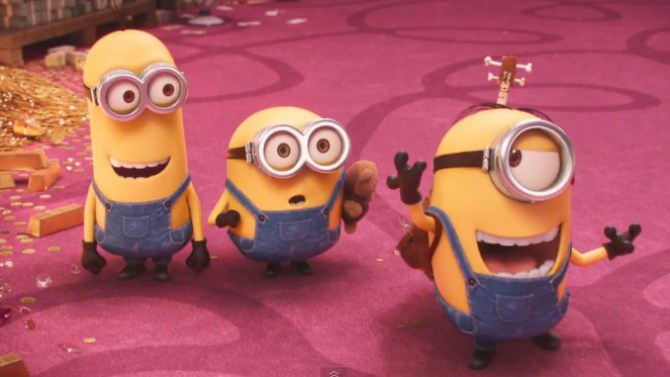 Los Minions invadieron las taquillas durante el fin de semana en los Estados Unidos y Canadá, generando unos 115,2 millones de dólares y consagrándose así como la segunda película animada más exitosa durante su estreno en la historia.
Esta cinta de Universal y Illumination Entertainment, que sirve como spinoff a Despicable Me, o en español, Mi villano favorito, cayó de segundo lugar en el récord que hasta ahora mantiene Shrek the Third con un monto recaudado de 121.6 millones de dólares a la fecha de su estreno en 2007.
VER TAMBIÉN Nuevo trailer de 'Minions'
Este éxito no les cae nada mal a los diminutos y balbuceantes personajes amarillos, y es que fueron una pieza tan importante en el éxito de la franquicia Despicable Me, que ahora pasan a tener el papel protagónico en esta nueva historia en la que buscan a un villano al cual poder servir.
VER TAMBIÉN Thalía y Ricky Martin prestan sus voces para "Minions"
Esta película gozó de una enorme distribución durante su estreno y llegó a 4,301 cines. Por su parte, Universal se mantiene como el líder gracias también a films recientes como Pitch Perfect 2, Fifty Shades of Grey, Furious 7 y Jurassic World.
¡No puedes dejar de ver Minions!