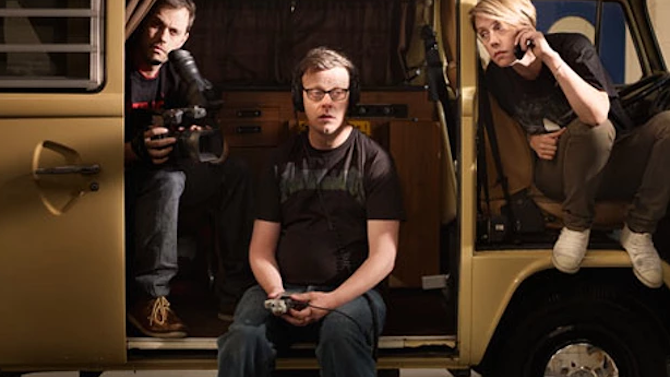 El primer trailer de Mission to Lars muestra lo lejos que puede llegar un fanático para conocer a su ídolo. Este documental narra la aventura que los hermanos Kate y William Spicer atraviesan junto a Tom, su hermano autista, para que este pueda conocer a Lars Ulrich, el mítico baterista de Metallica.
Este proyecto fue dirigido por el mismísimo William en colaboración con James Moore. El reportaje audiovisual sigue la travesía de esta familia a través de numerosas ciudades de Estados Unidos mientras tratan de cumplir el sueño de este entusiasta del heavy metal. Codearse con una de las estrellas más grandes de la música rock no es tarea fácil para tres simples mortales, y a juzgar por el trailer este viaje se convertirá en una de las hazañas más difíciles de sus vidas.
Mission to Lars promete dejar un sentimiento agridulce en cada espectador que se proponga a ver esta emotiva historia.
Este filme se estrenó en 2012 en Inglaterra y es apenas ahora que tocará suelo norteamericano. Mission to Lars se estrenará en cines y VOD el 25 de septiembre.